Victim eludes robbery attempt
An LMC student successfully fought off a would-be mugger at the south end of campus near the De Anza trail, mid-morning Sept. 23. The student, who will be referred to as John Doe, asked not to be identified due to the possibility of retaliation.
"A typical morning… walking to school, nothing out of the ordinary," said Doe. "I was just minding my own business, then I feel someone put their arm around me."
Doe said he then turned around after throwing the perpetrator's arm off, and was confronted by an African American male in his late teens to early 20's, who demanded his belongings. Upon refusing, Doe found himself in a fist fight that ended with the assailant unconscious and unresponsive.
After being slapped and grazed by a punch, Doe said he defended himself by throwing a punch that leveled his attacker and proceeded to hit him two more times as he lay on the ground, quickly realizing he was unconscious and tried to help his attacker.
"I felt really bad, I got off and I didn't know what to do, so I tried waking him up a little bit. He wasn't waking up, so I immediately called for help," said Doe.
After dialing the music department on his cell phone and not getting anyone on the phone, Doe ran to campus and notified a student assistant who then called Police Services.  Doe returned to the scene with a friend to check up on the attacker but found the assailant was gone.
"At this point and time we don't have any names, we don't have any true identification other than the basic description that was relayed to us from the actual victim," said Lt. Ryan Huddleston.
The mugger was reportedly wearing a gray Pittsburg High School sweatshirt, black pants, grey and black Jordan shoes and had a shaved head with no facial hair.
"That is an area … we like to patrol frequently just because it is a little bit isolated and separate from the main college campus, so it's a part of our daily patrols anyway," Huddleston said adding he has asked his staff to increase patrols of the area.
Doe said this was the third time he had been assaulted on or near LMC campus, and it happens more than people think, but the victims are often too scared to come forward because of possible retaliation from their attackers.
According LMC's Crime Awareness Report there was only one other robbery reported dating back to 2011.
If you have any information or questions about this case, or any other cases, contact Police Services at 439-1505 ext. 3228. You can also reach Police Services by dialing ext. 3228 from any campus phone.
If you or someone you know has been victimized by strong-armed robbery and would like to share your story, contact the Experience at ext. 3357, or stop by the Journalism Lab in the College Complex, Room CC3-301.
Leave a Comment
About the Contributor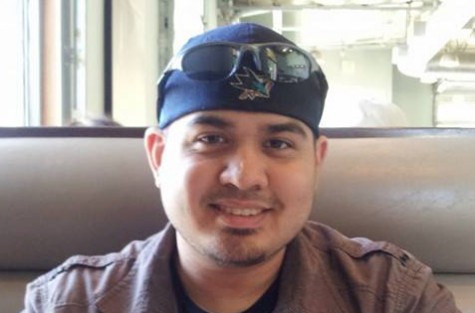 Brendan Cross, Special Projects
Brendan Cross, 22, is a former editor-in-chief and webmaster of The Experience. He is currently the special projects manager.

After graduating from...