InSite Portal update
The InSite Portal received an upgrade from the district office's I.T. Department.
Last weekend, from Friday Sept. 27 to Monday Sept. 30, InSite Portal and WebAdvisor were unavailable due to the scheduled upgrades.
According to an email sent out to all employees districtwide from Daniel Abbott, Director of Administrative Information Systems, InSite Portal is now supported by the current version of Microsoft SharePoint 2010 and the latest release of the portal application 3.6 by Ellucian.
WebAdvisor is now more integrated with InSite Portal but this is only the first step towards full integration. In addition, new hardware and virtual servers have been installed to operate InSite.
The upgrade had essentially been planned for several years.
"An upgrade of SharePoint was released by Microsoft, and a corresponding upgrade of the portal application itself by the company it was purchased from," he said. "The upgrade required a full migration of the InSite Portal and its content, which takes some time and effort to accomplish so we've been planning this upgrade for years."
Although some of the SharePoint components will function more efficiently than others, there is no guarantee of increased performance. That may be the result of the number of students across the District who utilizes the portal for registration, according to Abbott.
In the perspective of students, the changes are mostly cosmetic.
Student Alexis Nicholson finds the upgrades makes InSite Portal easier to access and more modern, elaborating that the other one was "bulky and slow, but this one is sleeker. It kind of reminds me of social networking websites."
For the faculty, the upgraded database and new SharePoint 2010 allows the District to develop additional online services for students in the future.
Professor Alex Sterling, who teaches English and Philosophy and is also Chair of General Education, finds the new InSite Portal more useful.
According to Sterling, InSite Portal is an upgrade from P-Drive, which was a different system that was previously used a couple years ago. Sterling compared P Drive to a garage full of old, accumulated junk in a way that documents that were stored were being kept even as far as 15 years ago.
With the upgraded InSite Portal, it allows faculty to post, such as on their committee pages.
"I haven't figured out how to use various things but it seems like a great idea," he said.
With the new upgrades, students and faculty will enjoy easier access, more efficient functionality, and a cleaner appearance to WebAdvisor and InSite Portal.
Leave a Comment
About the Contributor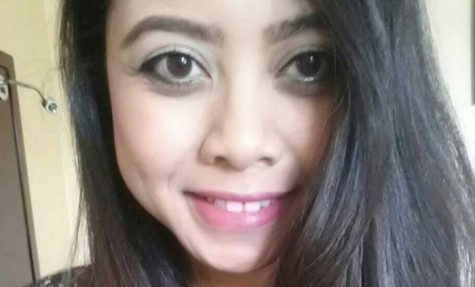 Rattana Kim, Writer
Rattana Kim, 19, is in her third semester of journalism at Los Medanos College, and it will be her second spent as features editor for The Experience....