Obama's 3-goal plan
When the President of the United States speaks about education and the changes he would like to make, if affects all of Los Medanos College, both student and staff. Any proposed changes to the education system are important to everyone.
On Thursday August 22, President Obama spoke in front of the students of the University of Buffalo to unveil his new plans for higher learning.
He has a plan that consists of three main goals, and goal one has to do with creating a rating system so that parents and students can better evaluate schools.
"What we want to do is rate them on who's offering the best value so students and taxpayers get a bigger bang for their buck," he said.
But California Community Colleges have already put their own rating system in place. The system in place is called the Student Success Scorecard, and LMC President Bob Kratochvil explains that it sounds close to what Obama is planning.
"I think it falls in line with what the President is trying to do," he said. "I think California is on the forefront, and that this is the type of model that he is looking at."
The way the SSS seems to differ from Obama's plan is that it is used for schools to see the data and self-evaluate, while Obama's plan is an evaluation for students and parents to find the best school at the best value.
Value isn't an issue, though, for Contra Costa County. Community Colleges in the United States range from $45-$250 per unit, and here in California we are on the low side of the scale at $46 per unit.
So as a school, LMC already meets the value that President Obama is looking for, but this a three-goal plan. His second goal is to encourage schools to provide more innovative technology.
"What we want to do is to encourage more colleges to embrace innovative new ways to prepare our students for a 21st century economy," he said, "and maintain a high level of quality without breaking the bank."
He notes that schools all over the country are already doing this, with some working with High Schools to allow students to take college courses early to get a jump start on their college education. He mentions that Southern New Hampshire University gives credits out based on how well students master the material, giving them the opportunity to finish faster for less money.
At LMC there are innovative new ways to prepare students as well. The Processed Technologies program is a perfect example of that as LMC Vice President Kevin Horan explains.
"P-Tech was a direct result of the collaboration with the surrounding refineries," he said. "They had a demand for a workforce that wasn't available, so they partnered with Los Medanos College to correct that."
LMC also works very closely with Kaiser and Sutter to build the nursing program, and the EMT and Fire programs also work with local agencies to build curriculum around what they want in incoming employees.
Obama's final goal is to make schools more affordable, but at $46 a unit, again, CCC is already ahead of the curve.
What can be done to help all students is what Obama and congress are already working on, changing the way student loans are handled and changes in the Pell Grant program.
"We're going to launch a campaign to help more borrowers learn about their repayment options and we'll help more student borrowers enroll in Pay-As-You-Earn," he said.
In his Pay-As-You-Earn model, students who took out loans would have to pay no more than 10% of their post college yearly income. The problem with this is that a high percent of students do not currently qualify, which is why he is working with congress to open up the program for more students.
He is also starting a program that will help inform more students that this aid even exists.
Not knowing a program exists is a huge problem even for schools like LMC that have such a small price per unit. So if you are struggling with paying for college, Obama suggests you check out your options at StudentAid.gov.
Leave a Comment
About the Contributor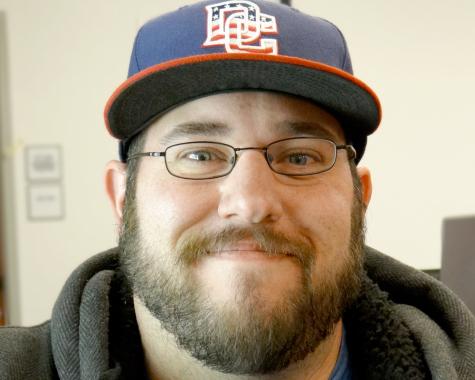 Steven Luke, Sports Editor
My name is Steven Luke and I am currently in my fifth semester at LMC and my third on staff for the LMC Experience. This semester I am the Sports Editor...