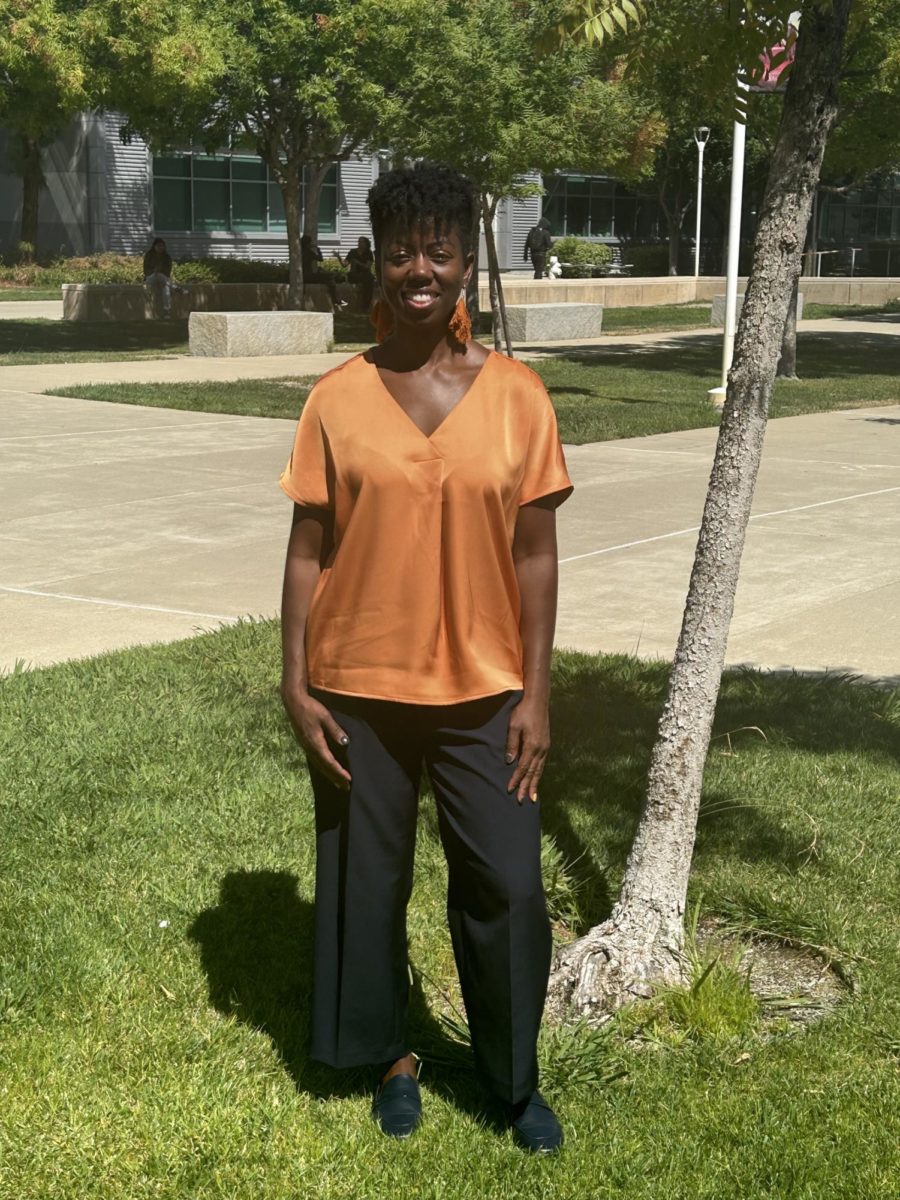 "When I got the call for the job, I was excited," expressed Dr. A'Kilah Moore, as she comes back from a six-year hiatus from the California Community College system.
Following the retirement of former LMC Vice President of Instruction Natalie Hannum, there was an immediate need for a new VP and the chosen nominee was Dr. Moore, the former Umoja Scholar Program Coordinator and Dean of Math and Sciences.
She earned her Master's degree at Howard University, Educational Leadership at Saint Mary's College and was also a graduate at Spelman College. She also earned the title of Doctor of Education degree at Saint Mary's College.
In fact, Moore emphasizes the importance of representation on campus to allow others to see themselves across diverse roles in the education system. "Having someone who represents you in those spaces creates a possibility for others,"  said Moore.
Growing up in Oakland and South Hayward, there were many obstacles and nothing was handed easily to anyone. These circumstances were part of a story that was no different for Moore. Moore expressed how growing up, she didn't have educational guidance due to the lack of education in her own home.
"I wasn't exposed to different careers and basic college needs, but I was always self-motivated," said Moore.  
That self-motivation led to a program called Upward Bound, located at Cal State East Bay.
"This exposed me to college tours, financial aid processes, fee waivers, and things I couldn't get from my family," Moore said.
Being a first-generation college student, education played a major part in Moore's life.  Not only did education bring job opportunities and degrees but she believed that education was a "path to freedom."
"Growing up in a first-generational household you don't have a direction, but my kids have that guidance and direction of what to apply for and do," said Moore.
A mother of three children, Moore continues to break the cycle and strive for excellence inside and outside of LMC. Balancing a career and children is never an easy task; however, showing up to practices and being present in her children's lives is something Moore is very passionate about.
"My grandfather, who was a landscaper, used to work with his hands to provide for his family, and I get to work with my mind to provide for mines," Moore said. 
According to Moore, the most priceless accomplishment is "anything that makes her family proud of her."
Moore's grandmother, who recently turned 91, is constantly bragging about her accomplishments which brings joy to her family. 
"Knowing the pride that it brings to my family and being that person they are proud of is what I cherish the most," said Moore, as she wiped tears off her cheek.
Moore has an incredible fascination with a wide variety of music such as gospel, old school hip hop and neo-soul artists. Jill Scott, Erykah Badu and Whitney Houston were some of the artists that she thoroughly enjoyed listening to. 
Speaking about her love for Houston, "I used to have her cassette tapes and listen to them as I got ready for school," said Moore.
As she has always "liked a challenge," Moore loves running half marathons because 5ks were too short.
After acknowledging the many accomplishments she has made throughout her life and educational career, Moore said she  "would tell my younger self to be confident," adding "your voice is important." Reflecting on the motivation she wishes she had at a young age, she knows now, "everything is going to work out like it's supposed to."