Annual LMC Transfer Celebration is back
One last event honoring future grads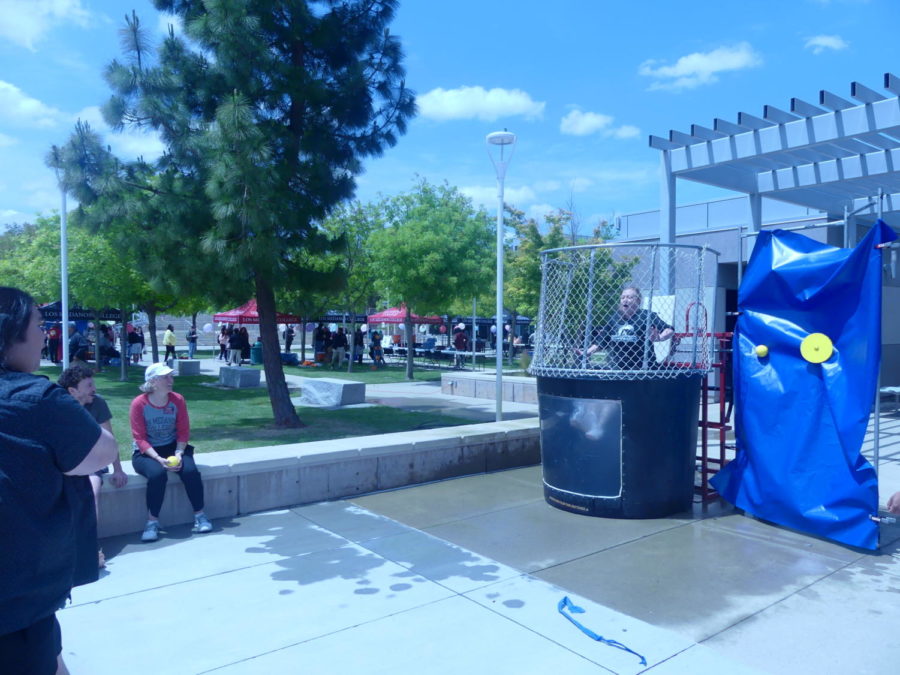 To finish off the school year strong, Transfer & Career Services, along with EOPS and Student Life, hosted their annual Transfer Celebration & Spirit Day on Tuesday, May 9 as one last celebration for LMC students transferring to their chosen universities in the fall of 2023.
The celebration lasted from 11 a.m. to 3 p.m. and took place outside at the quad on the LMC Pittsburg campus. Various snacks and foods, such as hot dogs, cotton candy, lemonade and popcorn were free for all attendees at the event to grub on. There was also a variety of inflatable games, music and other activities that created a memorable experience for all those graduating.
Students who registered for the event online got special access to a free LMC swag bag and a spot reserved for cap decoration for graduation. 
Students were also able to win a variety of giveaways, with the prizes being school themed lanyards, flash drives, journals and pens.
The planner of all this was Sandra Parsons, Director of Transfer & Career Services at LMC, who was glad to see everything at the event come to fruition.
"Usually I start six months in advance, but started planning three months in advance this time," Parsons said.
The headline of this celebration was the dunk tank, where various faculty sat on top of the tank hoping to not get plunged into the water below them. Each person had to stay on the tank for at least 15 minutes while students and friends of the faculty took their best shot in getting them dunked.
Participants in the dunk tank were Carissa Craid-Huddelston, worker in Extended Opportunity Programs and Services (EOPS), Andrew Murphy, who also works in EOPS, Rick Estrada, a Statistics professor, Dr. Luis Zuniga, a music professor, and even Interim President Dr. Pamela Ralston.
Raltson said that her experience in the dunk tank was "very exciting, thrilling and exceptional" even though she was told the water would be warm. "There should be an investigation into that," she added jokingly.
While many came to the celebration for the food and events, ultimately students came to reward themselves for reaching such a great landmark in life.
LMC transfer student Raven Yelder is planning on attending UC San Diego and feels she's ready to leave LMC as she heads into this new chapter of her life.
"I feel good but also very nervous at the same time, I'm excited for this next step," said Yelder.