Top 5 – Female R&B albums of 2020
Female R&B has been leading the charts since summer with singles, EPs and albums from current R&B queens to newcomers dazzling the timeless and soul-enriching genre with their own signature takes. Lyricism, rhythm, and soul-reflectiveness are three of the main components that make up R&B greatness. And with those factors in mind, here are the Top 5 R&B albums written and co-produced by women who you should definitely be listening to.
The Album — Teyana Taylor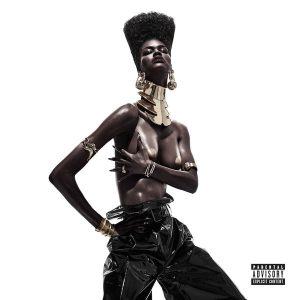 After taking a short hiatus to focus on her growing family, Taylor once again released her second gem, The Album, on June 19. It is her best work yet. Featuring collaborations with other Hip-Hop and R&B artists spanning more than two generations, the uplifting and self-written lyrics act as shared interpretations of herself and her own relationships, and the soulful rhythms are expertly mastered. Such as "Wake Up Love" featuring her husband Iman Shumpert ,and "We Got Love" featuring Lauryn Hill, are songs that center around the abundance and depth of communication through love.
It Was Good Until It Wasn't — Kehlani
Known to her fans for her vulnerability and transparency, and for lyricism in her music, Kehlani did not hesitate to

do the same with this album and it certainly does show. With songs like "Open (Passionate)," Kehlani lyrically confronts the media and public's portrayal and humiliation of how she expresses her love openly following the YG cheating scandal that erupted almost a month before the album's release. All in all, It Was Good Until It Wasn't details the obvious woman-growth and vulnerability of Kehlani that 2020 had in store for her, and she laid it out for all to hear.
Misunderstood — Queen Naija
A breakout newcomer into the music industry, Naija has definitely left her mark on the 2020 R&B genre with songs

like "Too Much To Say," which showcases to fans that behind the cameras and scripted videos could be the biggest and hardest battles being fought between soul and mind. What sets apart this debut album from other albums within the genre is the versatility that Naija has immersed herself into flawlessly by overlapping some hyphy undertone tracks like "Bitter," featuring rapper Mulatto, and sweet soulful R&B like "Dream," featuring Lucky Daye.
KIKI — Kiana Lede
Kiana Lede gives authentic storytelling to her listeners by mixing the emotional battles of love, self-love, and

confidence in one's own sexuality in songs such as "Second Chances," featuring 6LACK, and "Honest" that twirls around the ideas of a tried-out relationship and a young woman who wants to be pleased. It is a project that mixes maturity with immaturity at a relatable and soulful level that will leave you listening to the entire album without even realizing it.
Chilombo — Jhene Aiko
An advocate of spiritual healing through music, Jhene Aiko more than supplies that healing energy throughout her entire third studio album Chilombo. Aiko's growth in her own happiness is a telltale sign with songs like "LOVE" that channels a catchy mantra as the hook of the reggae-like hit, while "Lotus" portrays the maturity and depth of Aiko's emotional struggle after her short-lived breakup with rapper Big Sean. Healing is a main theme

throughout her most recent album, and Aiko expertly delivers the musical antidote crisply and clearly through its duration.