Essential employee working through the pandemic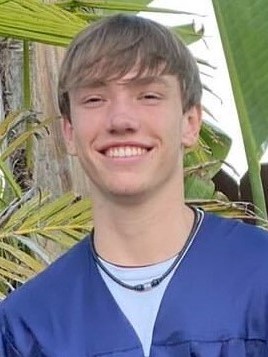 Zach Lindsay, alumni of Freedom High School and current student of Los Medanos College, has overcome many obstacles during this pandemic working at Raley's.
Lindsay first started at Raley's in Nov. 2019. Initially, the work environment was fun and laid back. Unexpectedly, the pandemic occurred which forced stores to change their everyday routine.
"I didn't think it would last too long, but the store was the busiest it's ever been. Usually we have around 70,000 in sales on a busy Saturday, the initial day after the lockdown we had 180,000," said Lindsay.
In addition, there were new protocols set in place at Raley's. These included checkstands being sanitized every 20 minutes and all the door handles being sanitized every 30 minutes. Moreover, there is a person watching the door and cleaning the carts. There is also a limit of 300 people in the store, though the store never came close to that number. Lindsay, as many others, had to adapt to the new protocols set forth to combat the pandemic.
"The new policies have become normal, but if we didn't have these I know customers would be worried and not feel safe, so it's best to do it for the customers," said Lindsay.
Along with many others employed in the United States, Lindsay felt the pressure of the pandemic.
"Before it was more relaxed and fun. The customers were for the most part nice, now our managers are stricter, a lot of people quit and we were understaffed for months, and customers are always cranky," said Lindsay.
Despite the pressure, Lindsay feels calm. Though sometimes it may be overwhelming for him when there are long lines and no other employees to help. Even with all the pressure of the pandemic, Lindsay's noteworthy moment was the widespread panic about toilet paper.
"The toilet paper incident was kind of funny to me. Customers lined up at six in the morning to rush our store and take all of our toilet paper. We had to hide some for ourselves in the back so we could buy some," said Lindsay.