Reyes helps pave the road ahead
Counselor aides transitioning students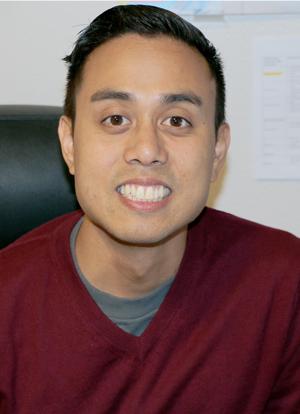 David Reyes, Los Medanos College Transfer Academy counselor, always had a passion to help others. His kindness had always been evident, yet for some time he did not realize that would lead him to where he is today.
Reyes was born and raised in Vallejo. Being family-oriented, the transition from high school to university was tough for the first semester, as often got homesick.
Reyes completed his undergraduate in communications at University of California in San Diego.
"It was literally high school straight to San Diego, living on your own, sort of living in a new environment, not really knowing anyone," said Reyes, adding, "it took me a whole semester to really get to meet people, get adjusted and really think that I was UC material."
For some time, Reyes felt that he was not up to the UC level, as many other students had 4.0 GPA's, took AP classes or were student presidents in high school.
"I went through this mental state of my worthy of being here. Do I fit? Am I UC material? Do I fit the standards of the UC kind of thing?" Reyes explained.
Reyes originally had big dreams to get into computer science engineering but eventually came to the conclusion that it didn't suit him. He changed his major multiple times, from economics, human development, visual arts and psychology for an example.
While Reyes was struggling to find himself and getting adjusted to the university life, he got involved in student organization and student clubs. His coworkers, who were also his friends, became a support system that eased the transition.
Being in student clubs and working for the Summer Bridge Program at UCSD, much like what LMC has on campus, was what really turned things around for Reyes. He got involved with peer mentoring/advising, such as residential advising and being an orientation leader. Reyes was involved with being student orientation leaders twice and became a part of student ambassador.
"I ended up getting into communications just because I really liked the course content of it and I was able to communicate with people and everything. A lot of those things that I was doing was really getting to know people and getting to know the public. It was really that experience, so peer mentoring, peer advising truly inspired me to go into counseling," said Reyes.
Reyes continued to be involved with student ambassador work and peer mentoring each year. He also volunteered in his free time.
"This whole time it was my future career," said Reyes, adding, "it was right here and I was working on other things."
After Reyes received his Bachelor's in Communications, he continued to live in San Diego for about two years before moving back to Vallejo.
From 2007 to 2010, Reyes worked in Financial Aid at LMC's sister school, Diablo Valley College. Reyes ended up loving being in the community college setting and decided to pursue counseling.
Reyes explained, "Even when I was in Financial Aid, I still tried to incorporate a little bit of counseling even though they're coming in and turning in their financial aid papers like 'how's your classes going? How's everything going with your school and grades and everything like that?'"
From 2010 to 2013, Reyes was enrolled in the graduate program at San Francisco State University. He received his Master's degree in College Counseling. Then, temporarily, Reyes did part-time counseling for DVC and Chabot College, located in Hayward.
What drew Reyes to LMC was still being able to stay within the close-knit community of the Contra Costa Community College District and the great things LMC offers, such as a variety of support programs such as Transfer Academy, MESA, Honors, Puente and Umoja.
"All these different support programs that help specific populations; I think that's what's really cool about it is everyone working together and really working together for the betterment of the students and really support all students that come through the door of LMC," said Reyes.
He hopes that by working with the Transfer Academy students, especially after meeting and getting to know the first years, that he has helped eased their transition from high school to college and has helped to prepare all his students for transferring to a four-year university. Reyes can personally connect with his students because the transition brought him back to his college days. He recalls the first semester can be intimidating and complex because of all the steps in the different processes and paperwork.
"I remember when I was I started, it was a mess. I was scared, I was nervous, I was anxious. I didn't know where to go for help or anything like that and that really contributed to my first semester experience at college," said Reyes, adding, "so to be able to hopefully lessen that as much as possible for students, because it can be a pretty intimidating process coming into college like the first couples weeks, to provide as much support and assistance for the students so that transition is as smooth as possible. I really want to be there for the students as much as I can."
Being able to be a full-time Transfer Academy Counselor at LMC, Reyes is able to help ease the nervousness and confusion and to point them in the right direction. He makes sure that students are utilizing all the right resources and, if not, to educate them on the various resources available. Reyes's ultimate goal is to become a part of students' journey by supporting them in their transition year from LMC to college and beyond.
Reyes has worked in the community college system for the past few years, and loves being in the community college setting.
"I am a big supporter of the community college system and what community college stands for, not only just the financial aspect of it, you're going to save a lot of money, but also just the community aspect of it," said Reyes. "With just a smaller college, you're able to really reach out to students and make sure they're getting the support they need."
Reyes jokes that if he does have any free time, he loves to spend time with family and friends. On the weekends, he enjoys relaxing and finding different "hip" places to eat from Yelp. One of Reyes hobbies is staying healthy and keeping in shape. His long-term bucket list includes running a marathon. Reyes also enjoys watching sports, especially basketball, and is a huge Warriors fan.
View Comments (1)
About the Contributors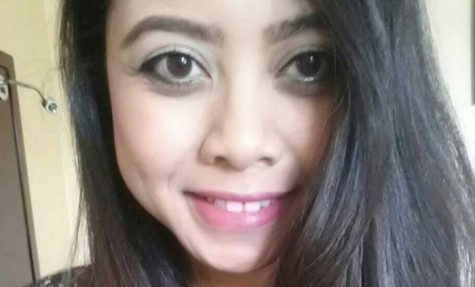 Rattana Kim, Writer
Rattana Kim, 19, is in her third semester of journalism at Los Medanos College, and it will be her second spent as features editor for The Experience....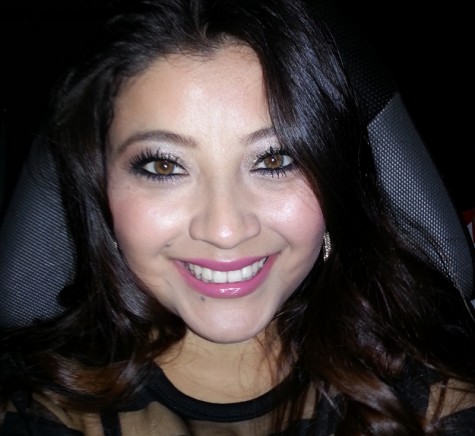 Bertha Aguilar, Assistant Photo Editor
Hello my name is Bertha Aguilar and after a long hiatus from school, I have returned to LMC and the Experience to finish up my credits and receive my AA...