Technology is wearable
The word mobile no longer applies to just phones, now the meaning has expanded into all kinds of devices. Smart watches, health trackers and now Google glass are just some of the new devices known as wearable technology. 
This technology is also starting to change the way things are done in the medical field.
Companies are trying to find new ways to bring these wearable devices to consumers. First we have the health trackers and there are many out there to chose from, some include; Polar watches, Nike fuel band, Misfit shine, Jawbone Up and Fitbit, but for some of their functions expand far beyond health and fitness.
Misfit shine is a small metal disk; it weighs slightly less than ten grams with a price tag of $119.95. You can clip it on clothes, wear it as a band or even a necklace.
This device, according to their website, is built to last a lifetime, and they have four colors to chose from. This device not only tracks your activity level, but it also tracks your sleep and is waterproof. All of this data is synced to the mobile app called Shine.
Fitbit is another health tracker that is designed to track your activity level, your sleeping habits and weight all though the Fitbit mobile app. It also allows you to log your food choices to become a better tool for weight loss. You can wear it as a wristband or you can clip it on your clothes. The wristband runs at $99.95, while the clip is just $59.95.
Polar is a popular brand that makes watches to monitor your heart rate and displays your calories burned after a workout or from walking.
Some watches have smart coaching features, which enable the watch to guide you to improve your running and cycling performance and tells you exactly how your fitness is developing and illustrates how your running performance has developed.
Smart watches give off a 007 vibe, however they do not burn locks, stun mercenaries, detect radioactive material or saw through ropes, but its functions go beyond timekeeping. They can be used to call you friends and family, snap photos, receive notifications and set your alarm. It's essentially your phone on your wrist.
Many companies have started to venture into this technology. Samsung has Galaxy Gear, Sony and even Apple is looking into making an iWatch, but that is yet to be confirmed.
Cuff is a company that started making fashionable wearable pieces to make wearable technology appealing to women of all ages. It is an 18-piece collection ranging from key chains, pendants to leather and metal bracelets. Cuff has a smart component called the CuffLinc module and it is discrete and usually hidden from view. It's primary focus it to establish two-way communication between you and your loved ones. The CuffLinc, which can be inserted in any of the jewelry pieces for multiple accessory options, syncs with smart phones over bluetooth and has a vibrating motion for notifications. The prices of the pieces range from 50-100 dollars and are available for pre-order on their website www.cuff.io.
The most controversial wearable that has emerged is Google Glass. Privacy and safety are some of the concerns this wearable brings and as you read into the features you will know why. You can now Google it without typing. Google glass are frames with an optical frame mounted display. With Google glass you can record, take photos, stream live, use GPS capabilities, send messages, search facts and translate your voice. They are yet to be available in the United States, but if you have $1,500 plus tax to spare, you can become part of the Glass Explorer program. This program was set up for whomever can afford it, can become part of the experiment and in turn have a chance to try it out as Google is still trying to make improvements before it is available.
Wearable technology has even ventured its way into the medical world. Google glass can make a huge impact in hospitals to improve the efficiency of staff and even doctors. Glass has already been used in a surgery, allowing surgeons to pop up x-rays by using voice commands. There is no doubt that wearable technology is here to stay.
Leave a Comment
About the Contributor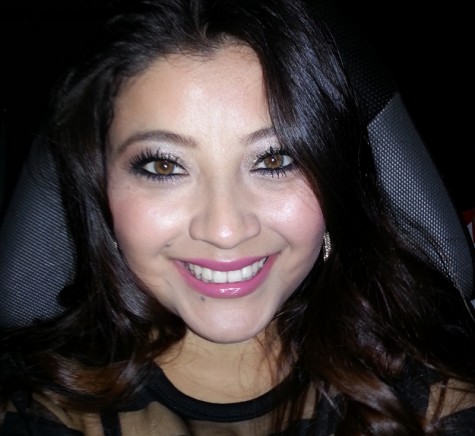 Bertha Aguilar, Assistant Photo Editor
Hello my name is Bertha Aguilar and after a long hiatus from school, I have returned to LMC and the Experience to finish up my credits and receive my AA...