Love strikes abruptly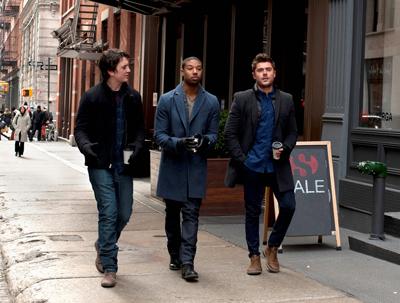 When you swear off love, that's when it comes and finds you. Such is the case in "That Awkward Moment," which was released Friday, Jan. 31 and stars Zac Efron. The movie is about three best friends, Jason (Zac Efron), Daniel (Miles Teller) and Mikey (Michael B. Jordan), who all make a pact to stay single in support of Mikey who was recently dumped.
As the friends try to keep their promise, all three happen to fall for someone. The more they try to cover up their commitments, the more complicated their love lives become.
This movie is relatable, especially for people in their 20s. Everyone has been heartbroken and has had to deal with that pain. The way the guys in this movie cope with heartbreak is just going out and sleeping around to get over your ex. That is very common, especially in your 20s.
The writers knew their demographic  and the character's personalities were  well developed to the point you could say, "that's totally me," about one of them.
My favorite character was Jason's best friend Daniel, who could be the new Stifler of this generation. He is portrayed as pompous, a womanizer, with way too much confidence, but he is a jerk you  learn to love.
The movie was well done, for what it is, but if you don't like sappy love, one night stands and penis jokes, I recommend you don't see it. The film is filled with those three attributes. If you do, feast your eyes on this film.
Overall, I loved this movie because it was crazily like my life and that of my friends.
It is like a teen movie, just with a slightly older audience. It was made for the "American Pie" lovers who have grown up a little. It has that same grotesque humor, but with a lot of heart thrown in.
Leave a Comment
About the Contributor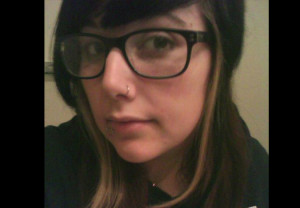 Stephanie Pattison, Web Editor
My name is Stephanie and I am currently on the LMC Experience Staff as the Web Editor for the online version of The Experience. My major is Journalism...