'Fences' is set to perform for free
The Drama Department at Los Medanos College will be performing a free show of their recent production, Fences, at the newly renovated California Theater in downtown Pittsburg on Wednesday, Feb. 12 at 7 p.m. Fences was originally written by August Wilson, but directed by LMC Drama Chair and Professor Nick Garcia and performed by LMC student actors.
This performance will be in honor of being selected as one of only four plays invited to perform at the Region Seven Festival of the 46th annual Kennedy Center American College Theater Festival (KCACTF), which will take place Feb. 18-22 in Boise, Idaho. Only the "best of the region" are selected during the course of the year. Not only will it be the only community college production invited to perform, but it will also be the only African-America play presented.
"I feel really honored. I feel really lucky and excited and hungry, hungry to show off the talents of our students," said LMC Drama Chair and Professor Nick Garcia. "We're not just representing our school. We're representing our community and we're also representing all community colleges because we're the only ones going up."
In preparation of their performance for KCACTF, the Drama Department was originally looking for a place to perform. The city of Pittsburg, being excited and proud of the Drama Department's achievements, invited them to consider the California Theater.
Garcia said the location seemed like "a perfect fit" because the theater is located in downtown Pittsburg.
"There's a lot of really good restaurants there," said Garcia. "I want it to be a really fun night for our community so that they could go and have a really good meal and just walk down the street and go to a good play."
To prep for both the free show and the performance at KCACTF, the production team and student actors have been rehearsing every night at Pittsburg High School's theater. Rehearsals start at 7 p.m. and go until about 10 p.m.
In addition to rehearsals, the entire set of Fences had to be rebuilt, rebought and redone "from scratch." The Drama Department does not have enough storage so everything was thrown away after their showings at LMC.
Although the performance will remain the same as it was shown at LMC, it will be staged differently. Instead of the audience sitting around the show and being up close like at LMC's Little Theater, the California Theater will be a much bigger stage and it will be "almost like a big giant movie screen." Garcia said the actors will have to "stand in a different way," "speak in a different way," and "be a little slower."
"I think it's a better show because of it. It's more powerful. It's stronger. There's a lot of moments that are better," added Garcia.
Since Fences will be a free performance, no tickets will be issued. Doors open at 6:30 p.m. but the show starts at 7 p.m. The California Theater is located in downtown Pittsburg on 351 Railroad Ave. For inquiries, contact the California Theater box office at 427-1047.
Leave a Comment
About the Contributors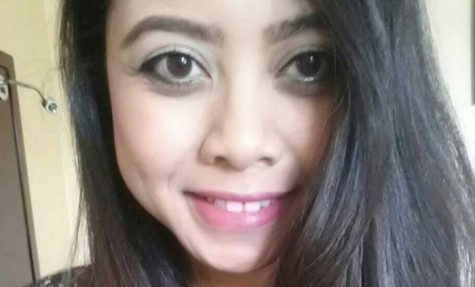 Rattana Kim, Writer
Rattana Kim, 19, is in her third semester of journalism at Los Medanos College, and it will be her second spent as features editor for The Experience....