Factory fresh board member
"I was a kid working in an ice cream factory, you only read about those things, and it was magical," said P.J. Quesada, Vice President of Marketing for Ramar Foods International, who also sits on the board of the Los Medanos College Foundation.
Quesada's love for Filipino food started when he and his family would go to the Philippines for Christmas every year until he was about 12 years old. Going there for two or three week spans every holiday season is how he cultivated a taste for the food, as it was the only real option.
Quesada then took a step back in time and rehashed how the family business actually got started. His grandparents on his father's side immigrated to the United States in the mid 1960's and opened up a flea market stand at the San Jose Flea Market. They imported things such as handy crafts, furniture and other knick-knacks, as well as sauces and dried fish. In 1969, they opened a small dry goods retail store in Mountain View, known as a sari-sari store in the Philippines. A few years later, the business expanded to locations in Oakland and San Francisco.
It was not until the early 1970's that they decided to make their now famous ice cream. In the mid 1970's, his grandparents had acquired a warehouse in San Francisco with the purpose of expanding their distribution. However, a legal dispute with the landlords of the warehouse led to only being able to use the building for a few years, as opposed to a few decades. The dispute was eventually resolved and resulted in helping fund their first ice cream processing facility in Oakland.
A little after that time, his grandparents no longer had time to handle the business and had plans to close it, but decided to let his parents take the reins and run it. His parents, more specifically his father, was the main reason as to why the business has continued to expand and manufacture its own food.
In 1989, they opened a factory in Pittsburg and started making Filipino classics such as longonisa, tocino and lumpia. Longonisa is a sweet pork sausage and is a breakfast staple in the Philippines. Tocino, which is also a popular breakfast food, is best compared to bacon and is usually made from pork belly. Lumpia is possibly the most popular Filipino food and is similar to an egg roll that is filled with various meats and vegetables.
In 1998, they moved into their current location, which is also in Pittsburg, and decided to make a heavy investment in their ice cream facility. It has so far proved to be a good investment, and is "the understatement of the year," according to Quesada. Magnolia, which is their brand of ice cream, has about 16 current flavors, some tailored towards Asian markets and others tailored towards American markets. It is clear that it is the most popular brand of food and one of the most popular brands of Asian food in general.
Quesada actually got started in the business at the age of 5 when his dad told him he needed to work. "I was putting lids on ice cream, I suppose you would call that child labor now, but we'd refer to it as education. I didn't mind, I actually had a good time."
He added that working in a factory for a full eight-hour day is a good way to really learn the value of a dollar. "A lot of people say everybody should work as a waitress and in retail in order to get good work experience. I would add to that working in a factory. When you have no people to deal with and just the noise of the machinery in the background and are doing the same thing over and over again, you can really learn something from that."
After a while though, Quesada, as well as his brother and sister, said they did not see a lot of glamour in the business and decided that they were not going to be apart of it, which worried their father. His sister was eventually convinced back into the business, and quickly after, Quesada rejoined due to his past job.
He was an entrepreneur and had a video wedding business when he was 18. Essentially, you would show up to a wedding with a camera, video tape it and edit it on a computer later. It was an attractive business for him because of the flexibility of it, only really doing one wedding a week, usually on a Saturday, leaving the rest of the time to do school work and editing. That business eventually led to renting a studio in Hayward and getting into the business of making marketing videos and providing other similar services.
His sister was the marketing director of Ramar Foods at the time and he asked her if he could get some business from them. "I started doing print ad's, and in hind sight, it was a very small project with a budget under a thousand dollars, but I remember treating it like it was a hundred-thousand dollar project. I had all this paperwork, documentation, ad concepts and all this stuff, we put in so much work and executed it."
He started eventually getting more business like commercials and became a bit of a buying agency buying advertising space. "Before we knew it, half of our business was coming from Ramar."
Some of the owners in the marketing business wanted to go in different directions, so the studio closed down. Quesada then made the decision to join the family business and put his experience and knowledge in marketing to work.
His current job at Ramar is heading up the marketing activities, which is everything from product development to understanding different regions. They look at sales data, trends and price their products accordingly. Quesada is also involved with the finance and special projects portions of the company.
Aside from Ramar, Quesada also serves on the LMC foundation board in a limited capacity as a consultant for certain projects. Quesada's eventual dream for the expansion of Filipino food in general is to get more people to realize what it is and experience it for themselves.
"I believe that in 20 years, there will be a Filipino restaurant in almost every city, and when people want to go out to eat on a Friday night, and Filipino actually becomes one of the options, I'll die a happy man."
For more information on the business, go to www.ramarfoods.com. For more information on the LMC Foundation, go to www.losmedanos.edu/foundation/.
Leave a Comment
About the Contributor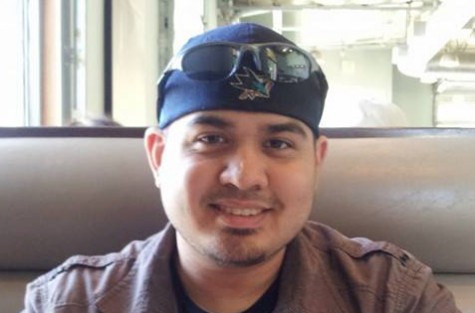 Brendan Cross, Special Projects
Brendan Cross, 22, is a former editor-in-chief and webmaster of The Experience. He is currently the special projects manager.

After graduating from...