Showcasing the artists within
Setting foot into the LMC Art Gallery, the various artworks on display contrasted against the white, fresh painted walls. "Roll Call Deux" is the 2nd annual Faculty and Staff Art Exhibition. This art gallery gives the opportunity for the faculty and staff to display their talents.
Gallery Director Judy Petite expressed her excitement about the opening. "The exhibition is up and ready in the gallery," she said.
It opened on Wednesday, Sept. 3 and is scheduled to run until Thursday, Oct. 3.
Types of artworks around the room were paintings, photographs, ceramics, pottery, vases, and much more. Many of the works of art had an ancient and historic feel, bringing people back to the older times, such as the wooden bowls and statues. Under each piece of artwork was a piece of paper that displayed the information about each recognizable faculty and staff.
Barbara Cella, who is the Marketing and Media Design Director of LMC, had a few artworks on display in both the first and second Faculty and Staff Art Exhibition shows.
In this gallery show, Cella had two paintings on display.
One painting is of a farm called "Golden Afternoon." It was inspired by the farm along Nortonville Road in Pittsburg, in which the fields are golden.
Another painting is called "At the Lake," which is of a rowboat. Cella was inspired by a photo she took of a rowboat while on vacation in Northern Wisconsin. The rowboat is a symbol of where many of her adventures took place.
Student Nazera Fazli carefully observed each piece of work and after circling the gallery, one particular painting captivated her attention.
Fazli admired Cella's painting of the rowboat.
Fazli said, "It looks so real. It looks more like a photograph, especially from far away."
To admire more artwork by the faculty and staff, the gallery will be open Tuesday through Thursday from 12:30 to 2:30 p.m. and 4 to 6 p.m. until Oct. 3.
The reception will take place Sept. 12 from 4 to 6 p.m.
Leave a Comment
About the Contributor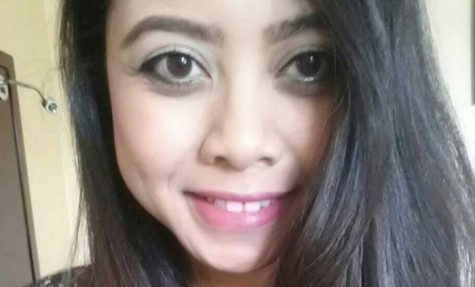 Rattana Kim, Writer
Rattana Kim, 19, is in her third semester of journalism at Los Medanos College, and it will be her second spent as features editor for The Experience....