Chassé the Dream
Margaret Kenrick, Biology professor at Los Medanos College, began dancing ballet at the age of 4. "My parents took me to see the 'Nutcracker' and I thought to myself, 'I can do that,'" she said.
Ever since, ballet has played an important role in her life.
Sitting at her desk, stacked with textbooks and notebooks, was a red-headed woman in glasses and a comfy green cardigan. As she took a trip down memory lane, there were plenty of laughs, smiles and a few tender moments. Kenrick's face lit up every time she delved into her past and present ballet years.
After taking one class at Riverside Ballet Theatre, Kenrick said she "never stopped." She made it through Creative Dance and was on point by the age of 8. Being able to pick up and perfect ballet so quickly was partly due to her tall stature, she said laughing.
"Dancing was my outlet," she explained. "It's artistic, a physical endeavor, and beautiful. It takes the stress away in life."
Kenrick began performing professionally for Pacific Northwest Ballet and Pittsburgh Ballet Theatre in her 20s. She traveled throughout the United States, especially the East Coast and appeared on stage in major venues such as the Kennedy Center in Washington D.C.
When Kenrick and her ballet theater company performed Swan Lake in Miami Beach, the dancers were forbidden to go outside. They could not become "sunburned swans," she recalled.
Due to ballet being precise and a lot of work, Kenrick trained an intense six days a week. Instructors were often domineering and constantly yelled at the dancers, bringing down their self-esteem.
"Thank goodness my mom is a nutritionist," Kenrick said. "I grew up around anorexics and bulimics."
Kenrick's parents also helped her to keep on track with her education. Because ballet is a tough environment, her parents were skeptical about allowing her to participate. Although they were concerned about her academics, Kenrick made a deal that she would focus on her studies if she could dance. She kept her promise and earned high grades throughout her school years.
That wasn't the only challenge. Due to the fact that her hips are tighter then the average person, she had to work significantly harder. Surgery was an option but her parents refused to take that route. Because Kenrick loved ballet, she learned to work with her condition but always refused pain medication.
Unfortunately, Kenrick's ballet career ended after touring with Pittsburgh Ballet Theatre. She, was hit by a car and the accident herniated a disc in her lower back just two weeks before she began her undergraduate studies at University of California, Los Angeles.
Like her father who was an agriculturalist, and her mother who was a nutritionist, she pursued the sciences at the suggestion of the chairs of the Biochemistry and Biology departments of UCLA. Kenrick went on to earn a B.A. in Biology at UCLA and then a M.A. at University of California, Riverside.
Soon after, Kenrick began working in biotechnology. She's currently at Genentech, a biotechnology company that develops medicines to treat patients with serious or life-threatening medical conditions. Due to arthritis, Kenrick stopped working in the labs and is now managing the research programs.
"That's why I'm always dropping things in class," Kenrick said with a laugh.
Even though arthritis makes it difficult to keep dancing, Kenrick continues to keep ballet a part of her life. Whenever she is not instructing students in Biology at LMC or looking over the research studies at Genentech, she is teaching at Benicia Ballet School.
As the director of the dance school, she is highly selective and careful of hiring challenging yet positive instructors.
"Be challenged, not overwhelmed," she said.
Kenrick wants her students to succeed without the negativity she experienced as a dancer. She stresses the importance of nutrition to her students and makes sure they are taking care of themselves and creating a positive self-image.
Kenrick carries that positive approach into her own life as she juggles LMC, Genentech, Benicia Ballet, and being a mom. Although she admits having a hard time balancing so many roles, she tries her best by compartmentalizing her work.
"I do try to keep track of everything day by day, find help when I need it, and focus on how to continue doing things better, rather than focus on what I did wrong," she said.
It's important for Kenrick to relax and unwind from all the stresses of being a Biology Professor, Scientific Manager, Dance Director, and a mom. She allows herself complete relaxation when needed, such as keeping the computer away where she sleeps.
Despite her busy schedule, family bonding is crucial. Even when Kenrick returns home late from teaching at LMC, she makes time to talk to her son about his day before going to bed. To make up for her absence during the day, she and her son always have "mom time" on Sundays.
"We don't mess with it," she said. "Even if it is for an hour in the day, it is ours."
Leave a Comment
About the Contributor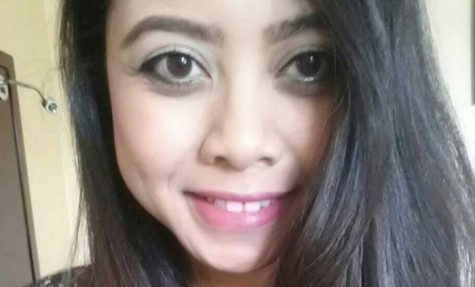 Rattana Kim, Writer
Rattana Kim, 19, is in her third semester of journalism at Los Medanos College, and it will be her second spent as features editor for The Experience....