Finding a new sound
Lil Yachty's new psych-rock album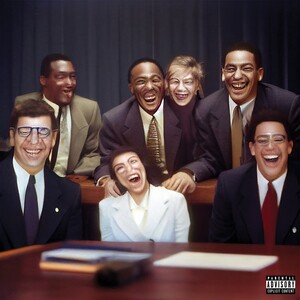 Lil Yachty has been one of the most influential and essential figures in the emergence of the Hip-Hop subgenre trap music. Well known for his likable personality and auto-tuned vocals, his 2016 debut mixtape, "Lil Boat," made waves around the hip-hop and trap communities for his playful approach to the genre.
However, Yachty's recent works have not made the same impact as his debut project as his style became sanitized and tired. Until he released his newest full-length LP "Let's Start Here," in late January. This was a contrast for the Georgia-born rapper as he introduced the influence of psychedelic rock and neo-soul to produce an inventive and refreshing sound. 
Starting strong with the song, "the BLACK seminole," gives listeners a sense of the themes of the album and what it is going to be about. 
His lyrics made it clear that Yachty has grown from his old persona and transformed into a longing man with regrets with lines such as, "No time to joke around, the kid is now a man And the silence is filled with remarkable sounds."  
With pristine production from Justin Raisen, glimmering synths, and distorted guitar heard throughout the tracklist, "Let's Start Here" gives a new ethereal sound not common in psychedelic rock music.  
The next big highlight of the album is "running out of time." Obscured horns, bass, and a string section, all combined to make a grand statement about the inevitability of our demise and to love our loved ones while here. 
With some songs, Yachty's vocal inflections come off as annoying and repetitive instrumental music and production. The next song was the psychedelic pop anthem with grooves of the disco, "​​​drive ME crazy," an ode to musicians like Diana Ross and Chic. I wouldn't be surprised if this becomes the most important song on this album. 
The final three songs, "sHouLd i B," "The Alchemist," and "REACH THE SUNSHINE," are the centerpiece of this album. The progression of these interlocked tracks is like a rollercoaster with many build-ups and enthralling drops. A psychedelic-inspired post-rock anthology that speaks on love and maturity. 
Listening to this album shows the push of the sonic genre of what could be. It makes you wonder what the future holds for up-and-coming musicians trying to break into the mainstream.   
Overall, this new Lil Yachty album is exciting to listen to with a few rough spots, leading me to give this a six out of 10-star review.