Bridges' album is a 'good thing'
Southern soul singer Leon Bridges is one of many artists attempting to capture a faux-vintage sound in his music, and he manages to pull it off with his sophomore project "Good Thing." This is the follow up to his 2015 album "Coming Home," and much like his former work, this album is an ode to love.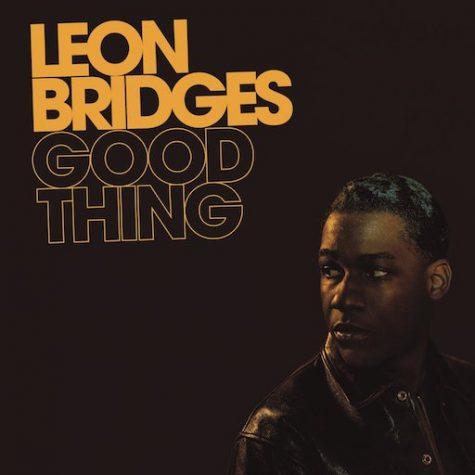 Though this is a consistent addition to Bridges' discography in terms of theme, the range is more unique on this most recent work. From songs like the horn-heavy "Bad, Bad News," to the bass-heavy ballad "Georgia to Texas," his sound is far more polished than before. Maybe Bridges' willingness to expand his sound from replicating the music of one decade, to exploring the sounds of others is responsible for the change.
Bridges might be more known for crafting songs that sound like the 1960s, but songs like "Lion" is more reminiscent of an early 2000's R&B hit. Also, the best song on the album, "If It Feels Good (Then It Must Be)" has soul core, but disco elements. This is mostly because the guitar riff is sampled from a familiar 1980s tune, "It's Love Thing" by The Whispers. It's a more upbeat song, and combined with Leon Bridges' soulful style of singing, makes for a flawless blend of musical components. It may be a sample, but it's a sample done perfectly, where the original work is well blended with newer elements but isn't completely lost or separated from the intentions of the original piece.
Nothing about this album should be seen as dull. Unlike many albums, there aren't any duds, though there are a few you may prefer over others. Part of this is helped by the fact that there are only ten tracks on this album. Though his last album was also ten tracks long — with the exception of the deluxe version — this album doesn't feel short nor does it feel too long. It's a good blend of mid-tempo and slow-tempo tracks.
Because there are so many people capitalizing on nostalgia, it's hard to gauge where Bridges stands as an artist. While he is certainly talented, he isn't the most well known artist trying to recreate the magic of older soul music. Despite this, the album is a well-timed piece of art that deserves recognition. When people listen to older soul music, a common criticism across all ages is that "no one makes music like this anymore." Well, if you were one of those people looking for romantic, contemporary soul music with little to no sexual innuendo, then you'd be wise to add "Good Thing" to your playlists immediately.