Brendan Mendoza, Guest Columnist

December 2, 2016

Filed under Sports
Marijuana has been dated to be one of the oldest crops cultivated by humans. There is even Chinese medical reference that has been dated at 2700 BC as they used it for medical reasons. Possession of marijuana is legal in many countries such as Colombia, Ecuador, Peru, Spain, Netherlands, North Korea,...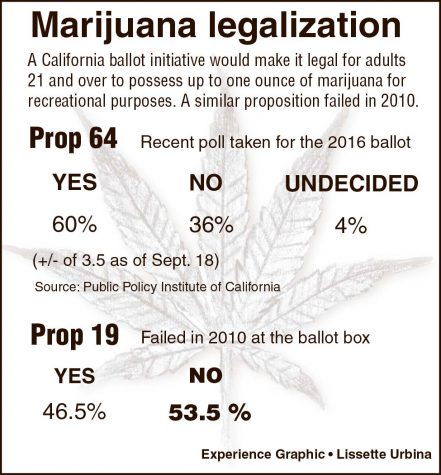 Tyler Mortimore, tmortimore@lmcexperience.com

October 13, 2016

Filed under News, Top Stories
California ballot proposition 64 has the potential to end the most tiresome of conversational and class presentation topics — that weed should just, like, be legal, man. California is one of several states with marijuana legalization initiatives on the ballot this November, including neighboring ...