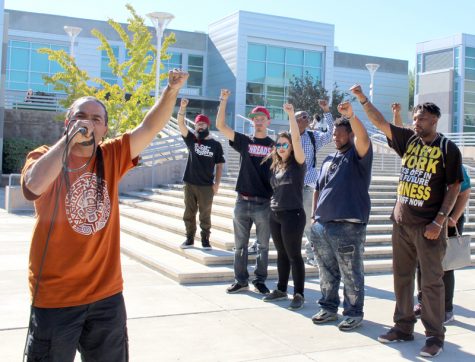 Kimberly Stelly, kstelly@lmcexperience.com

October 9, 2016
Though it would have been interesting to see English Instructor Tess Caldwell freestyle another verse for the second day of Los Medanos College's first hip-hop conference, in her own words, day two still "got pretty funky." Rapper and conference organizer Kaila Love said with this event, she h...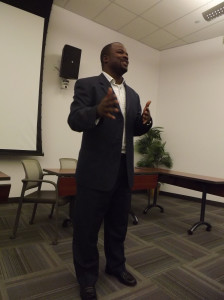 Dakotah Zabroski, Staff Writer

November 14, 2013
San Francisco State professor Jamal Cooks delivered a motivational speech to the Umoja program that students could relate to. Cooks started off in the not so nice part of Oakland but overcame adversity and is currently only the second African-American professor to be tenured at San Francisco State. Cooks...