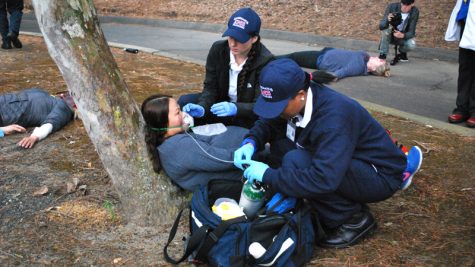 Kimberly Stelly, kstelly@lmcexperience.com
April 14, 2017
Filed under News, Top Stories
If you walked past the LMC Lake or outside of the cafeteria Wednesday, you might have heard screaming. You might have also seen multiple students with burns, bruises and broken bones being aided by EMS students. This scene was the result of an active shooter simulation put on by the Emergency Service...