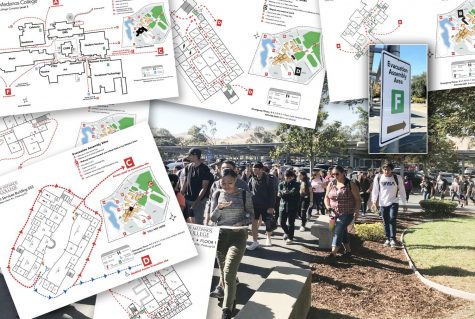 Jordyn Toscano, @jordyntoscano

November 14, 2019
The Safety and Security Committee and Police Services at Los Medanos College are working to implement new and accurate evacuation route maps in every classroom and office space on campus. As a result of construction to build a new Student Union building, which is slated to open in spring 2020, old eva...
Staff, kstelly@lmcexperience.com

March 10, 2016
The recent sexual assault on Los Medanos College that took place in the second floor restroom of the college complex last Thursday has students on edge. No one wants to be made to feel unsafe at school but it seems that there has been a lot of finger-pointing – everyone's looking for a scapegoat...