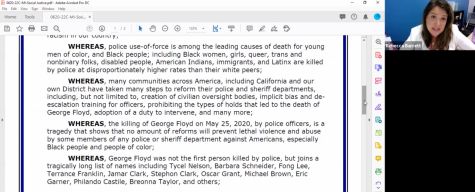 Krys Shahin, Editor-in-Chief / @Krysshah

July 3, 2020
The Contra Costa Community College District Governing Board adopted a new resolution to endorse community and public safety engagements in social justice reform during a meeting Wednesday, June 24. This conversation began after the district released a statement regarding the death of George Floyd by Minneapoli...
Angela Lee, Guest Columnist

April 13, 2017
As citizens, how are we supposed to feel safe if when we call our local police departments to report an incident, they tell us that someone may come out there but it's not a high priority for them to pursue your problem? ABC News aired a broadcast about a gunman named Jesse Enjaian Feb. 17. He was a...