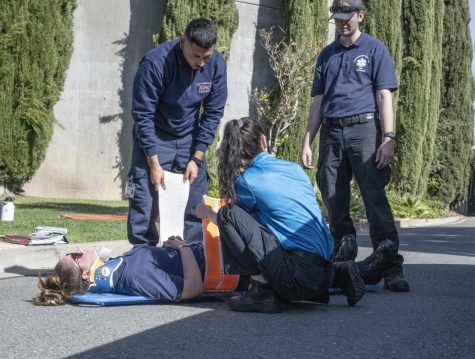 Katie Loughran and Krys Shahin

November 21, 2019
This year's California Emergency Medical Services Awards Program will be honoring Los Medanos College and Contra Costa College educator, Gretchen Medel, at a ceremony in San Francisco, Dec. 4 2019. According to Jennifer Lim, Deputy Director of Legislative, Regulatory and External Affairs a...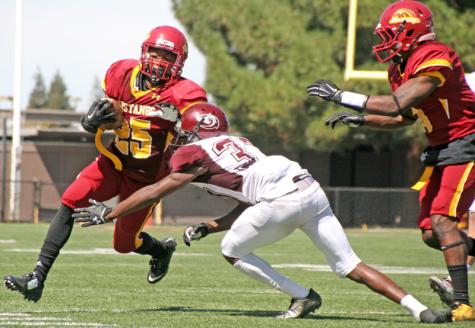 Jerrell King and Brendan Cross, jking@lmcexperience.com, bcross@lmcexperience.com

September 17, 2014
The Los Medanos College Mustangs scored an unanswered 20 points and came back from a 16-point deficit in the fourth quarter to pull off a hard fought victory over the Monterey Peninsula Lobos 41-37. The first three quarters featured four Mustang turnovers, two lost fumbles and two interceptions...