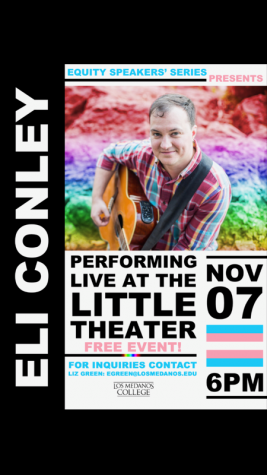 Hillary Hetrick, @hillarymhetrick

November 14, 2019
Los Medanos College hosted one of its Equity Speaker Series events in the Little Theatre Friday, Nov. 8 at 6 p.m. The free concert featured Eli Conley, an indie singer-songwriter and out gay transgender man. Conley showcased his talents by playing guitar and singing songs about issues currently facing t...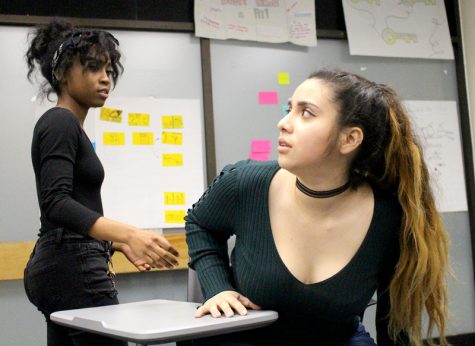 Perry Continente and Kimberly Stelly

March 23, 2017
"Shapeless," a dark satirical play with a social justice bent, is coming to Los Medanos College in April. The play focuses on body image issues and societal pressures that woman of all shapes and sizes face. The play, written by Sean Carthew, and directed by LMC's own Du'Praiseja Smith,...