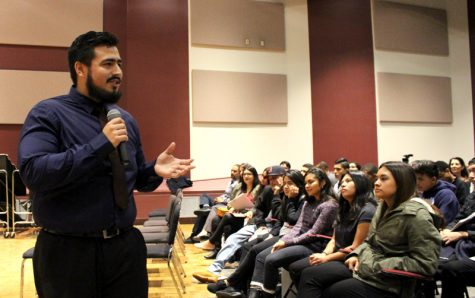 Beatriz Hernandez, bhernandez@lmcexperience.com

December 2, 2016
The Hispanic Chamber of Commerce put on a "Narrowing the Gap" event emphasizing the important of Hispanic and Latinx students in STEM career fields Friday, Nov. 18 in the Recital Hall. Above, Stanford Alumni Antonio Hernandez speaks to local high school students about his own experience growing up a...
Beatriz Hernandez, bhernandez@lmcexperience.com

October 6, 2016
Living a life torn between two different cultures is difficult. I personally choose to hyphenate myself and identify as Mexican-American because, although I recognize my luck for being born into this country, I still want people to remember the culture that made me who I am. Recently, I have begun t...