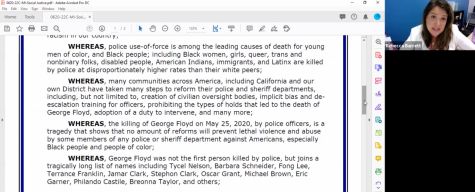 Krys Shahin, Editor-in-Chief / @Krysshah

July 3, 2020
The Contra Costa Community College District Governing Board adopted a new resolution to endorse community and public safety engagements in social justice reform during a meeting Wednesday, June 24. This conversation began after the district released a statement regarding the death of George Floyd by Minneapoli...
Adria Watson, @adriarwatson

April 5, 2018
An investigation into an anonymous complaint of alleged sexual harassment by former Contra Costa Community College Governing Board President Tim Farley was halted after Farley's unexpected resignation Feb. 26. The investigation was prompted by an anonymous letter dated Jan. 24, addressed to the...