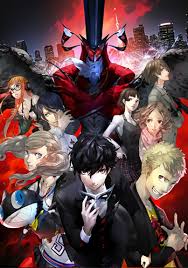 Perry Continente, pcontinente@lmcexperience.com

April 14, 2017
Persona has long been a niche series. Despite passionate fans and favorable reviews, the series has been largely unapproachable — "Persona 5" aims to change that with by far the most polished and approachable title in series history. Persona is equal parts fantasy JRPG, coming of age story an...
Perry Continente, pcontinente@lmcexperience.com

February 7, 2017
"Resident Evil 7: Biohazard" is a bold experiment — a brazen attempt to steer the franchise away from its action-heavy later entries and back to the horror that used to define it. While the game does stumble in its last few hours, the time leading up to this is so engaging, beautiful and terrifying...