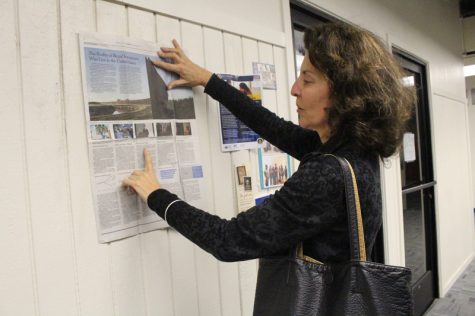 Beatriz Hernandez, bhernandez@lmcexperience.com

March 23, 2017
A case of vandalism occurred on the second level of the College Complex outside Instructor Laurie Huffman's office last Thursday, March 16. Lieutenant Chad Wehrmeister describes the situation as a small fire that burned up the articles posted outside of Huffman's door. "Apparently sometime...
Irvin Trigueros, Photo Editor, itrigueros@lmcexperience.com

January 31, 2014
Homes fall victim to a 40 to 50 foot blazing brush fire started by transients on the 109-acre Kimball Island located in the Delta across downtown Antioch, Calif. The fire attracted the attention of dozens of local city residents spectating the event on Tuesday, Jan. 14, 2014. The Contra Costa Tim...