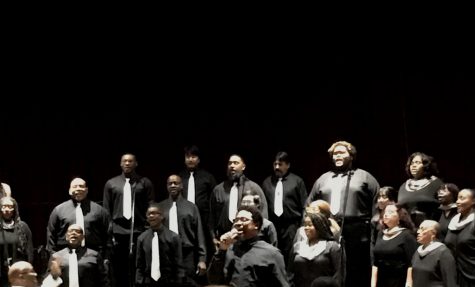 Dante Harrold, Staff Writer

October 31, 2019
The Choral Adventure Concert held Tuesday, Oct. 29 at Los Medanos College proved to be a delightful event in terms of music, and even something that many people would probably find educational. Professor Silvester Henderson conducted the event and there were a few special guests that attended the concer...
Jonathan Little, twitter.com/jonathanglittle

May 2, 2018
Justin Timberlake's "Man in the Woods" World Tour was a once in a lifetime experience from one of the best performers in the music industry today. The last time Timberlake was in the Bay Area was four years ago when his album "The 20/20 Experience" hit the charts. His last album was probably the...