Jonathan Little, jlittle@gmail.com

March 8, 2018
Just like the Oakland A's column that was published last year, I made an outlandish prediction for how the 2017 San Francisco Giants season was going to go for the team in the city by the bay. I said that the Giants had the team to challenge the Dodgers, the Cubs and go to the World Series. However...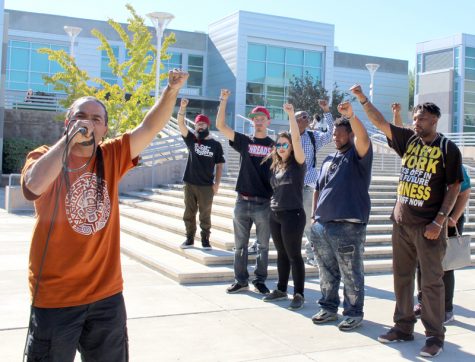 Kimberly Stelly, kstelly@lmcexperience.com

October 9, 2016
Though it would have been interesting to see English Instructor Tess Caldwell freestyle another verse for the second day of Los Medanos College's first hip-hop conference, in her own words, day two still "got pretty funky." Rapper and conference organizer Kaila Love said with this event, she h...