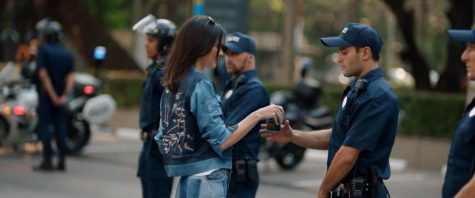 April 7, 2017
What do you get when Kendall Jenner approaches armed police officers with a can of Pepsi during a peaceful protest? Not an officer mistaking her fizzy drink as a gun and proceeding to shoot her with rubber bullets and bean bags nor do you see protesters in the background being tear gassed or pepper...
Adria Watson, awatson@lmcexperience.com

March 10, 2016
Growing up, I never really noticed what was happening in fashion ads. For the most part, I just remember being a little girl looking at them and seeing extremely beautiful women and stunning clothes.  I did not pay attention to how they were posing or, at times, what little they were wearing. All...