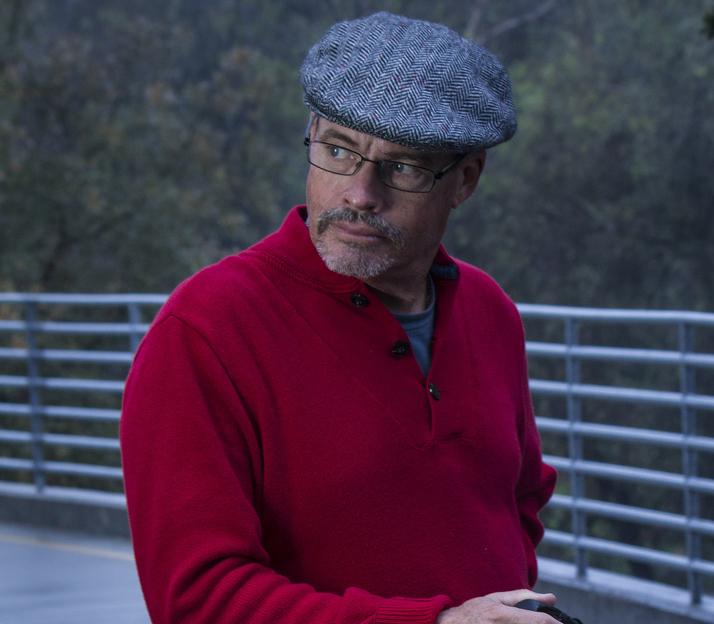 I took my first journalism class in high school, and later worked for the Diablo Valley College Inquirer. Though my degree from San Francisco State University is in Art, most of my work there was in photojournalism and documentary photography.
I worked professionally as a photographer, photo editor, designer and graphics editor, mostly at Daily Ledger in the days when it was a proud daily newspaper.
I designed the first Los Medanos College website, as well as one of the first online searchable schedules for community colleges.
As well as act as an adviser for the Experience I teach Photoshop, photography, page design and other classes in the Art Department.
When I'm not in class, meetings or pouring over student work, I can be found on the tennis courts, or more likely, on my bicycle. I ride to LMC every day and take longer rides on the weekends and during breaks from school.
Curtis Corlew, Staff Adviser