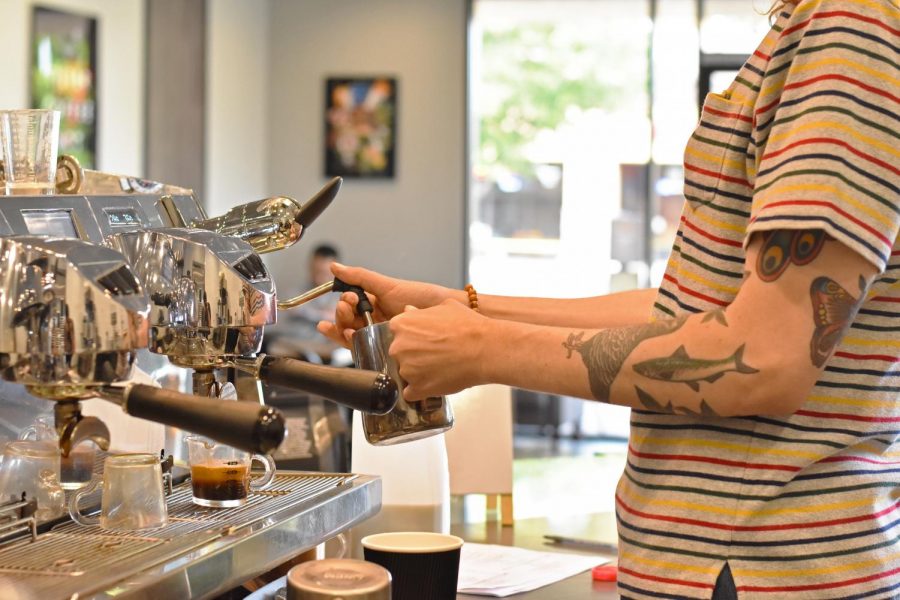 A coffee driven redemption
October 25, 2018
America is known as the land of opportunities, less known and celebrated, is that America is also the home of redemption. For John Krause, owner of Big House Beans in Brentwood, this is his life story.
Growing up in the Bay Area after a period of addiction to drugs and alcohol, Krause found himself doing a stint in prison. Upon his release from prison, Krause embarked on a journey to overcome addiction and homelessness, both daunting challenges.
To overcome these obstacles and achieve rehabilitation he attended Alcoholics Anonymous meetings and similar rehab programs. Despite the assistance of these programs, it wasn't until he merged the programs with faith based and spiritual guidance, that he made his breakthrough. Krause, a father of 3, has been sober since 2009, and he credits his faith in helping to turn his life around.
"I knew if things didn't change, I would end up either dead or back in prison," said Krause.
After successfully overcoming his addictions and getting back on his feet, he wanted to give back and help others with similar struggles.
This led to the formation of Big House Beans, specialty coffee roasters. Founded in 2014, it is a venture Krause started and runs with his wife LeAnn as well as other business partners.
Operated out of a warehouse in Antioch, their core mission is to give back to the community. Second chances is a key theme behind the company's hiring philosophy.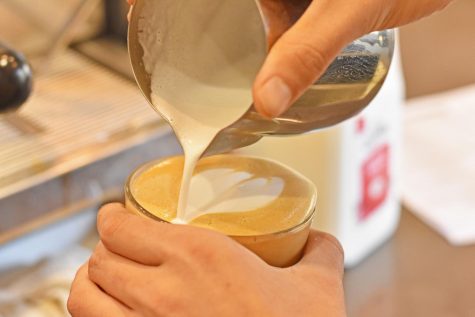 On the business side, Krause and his team source and roasts quality coffee, in addition to providing opportunities to anyone with a vision for their future. Big House Beans focuses on hiring, coaching and mentoring people often seen as "less desirable" and in need of a second chance. The immediate goal of the company right now is to form an executive team to mentor future employees and to grow the business.
Their Brentwood location has been open for approximately seven months now and has become a popular hot spot for coffee in the community. They have between 12 to 15 employees all of whom are locals. The environment is very relaxed with a beautiful and modern layout.
The company also has impressive expansion plans. Krause hopes to open at least between four to six more shops in the near future.
Local customer Brandy Malloy, a John Muir Hospital employee, said she likes to come and order a latte while she works on her laptop.
"I really love coming here to relax, read and get some work done," said Malloy.
The cafe offers free WiFi and a host of pastries and other custom cafe items like avocado toast, turkey pesto, Belgian waffles, and cinnamon toast.
Shop Barista, who simply goes by Kam, observed the atmosphere that the location is known for.
"We have a really chill environment and our customers are great," said Kam.
Big House also sells ground coffee beans in bulk and has partnerships with local companies. Their coffee has been featured by well known tech companies like Salesforce, Adobe, Airbnb and other Silicon Valley companies.
For every bag of ground coffee sold, one dollar is donated to the International Women's Alliance. The company also donates to Shepherd's Gate, a Livermore based ministry that helps women and children recover from addiction and homelessness.
With the success of Big House Beans, it completes the story of redemption for Mr. Krause. An inspirational story that bears witness to overcoming addiction, and homelessness to a thriving business. From former San Quentin inmate to Small Business owner.
Ultimately, Big House Beans wants to continue to put a focus on making a social impact, fostering a comfortable environment and quality coffee.
You can visit them at 1155 2nd St, Suite A, Brentwood, CA 94513.
For more information about Big House Beans you can follow them on Instagram @Bighousebeans or via the web at www.bighousebeans.com.