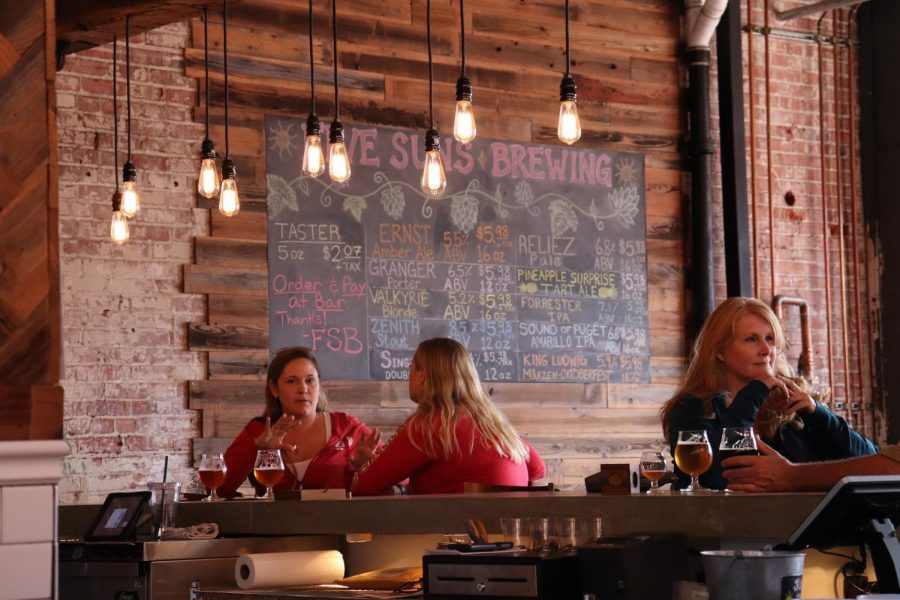 Oktoberfest part 1: Five Suns Brewing
October 4, 2018
Downtown Martinez's food scene has blossomed in recent years with the addition of several colorful restaurants and bars. One of these new arrivals, Five Suns Brewing, is an absolute gem.
Five Suns is rarely open, only entertaining guests Friday through Sunday, but is well worth going out of your way to attend. Its interior is a charming pastiche of industrial concrete and detailed woodwork. The picturesque bar with hipster exposed old-fashioned light bulbs ties the the place together.
There is a clear focus on community and inclusivity at Five Suns. The atmosphere is welcoming and cordial, the facade of the building is almost entirely open, letting in natural light and providing views of beautiful foothills. The open design encourages interaction between bargoers, as does the ample supply of board games. Five Suns has also decided to implement all-gender, single-stall restrooms that are proudly labeled as such, marking the establishment as welcoming to the LGBTQ community.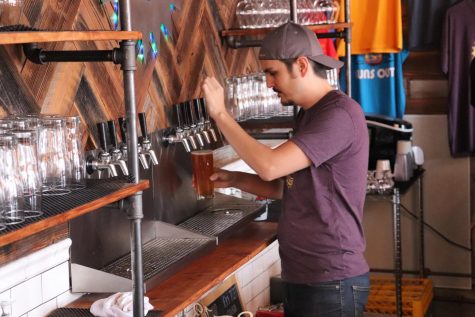 Those looking to snack while drinking are in luck, as Five Suns has a fairly extensive food menu featuring items from local restaurants. These options range from pub favorites like nuts, jerky and pizza to more upscale items like avocado rolls and pad thai.
These dishes are sourced from nearby eateries such as Lemongrass Bistro, an upscale Thai fusion restaurant, Haute Stuff, another local bistro and Two Jays Pizza, a popular pizza place in the area. The brewery is also in the process of expanding its culinary options to include other local establishments.
While there are regular IPAs and one double, the vast majority of the menu is diverse in flavor and style. Standouts include Valkyrie, a refreshing and subtly complex blonde ale that is light, effervescent and amazingly refreshing while also bringing in some wonderful hop character, and Pineapple Surprise, a tart ale that is almost a sour, and while similarly light in body, has a distinctly kettle-soured flavor that contrasts with the fruitiness beautifully.
Another standout is Singularity, a nearly 10 percent double IPA thats drinkability belies its alcohol content. The beer's predominant flavor is a gentle lemongrass with other complex, fruity hop characteristics flowing in before a smooth finish devoid of alcoholic burn or malty sweetness.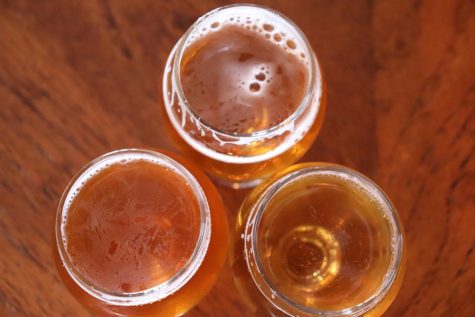 Finally, the Zenith provides a straightforward but exceedingly well-crafted stout, with flavors of extremely dark chocolate meld and coffee notes making sure the exceedingly heavy 8.5 percent throws its ample weight around.
The sole misstep was Ernst, an amber ale whose use of crystal malts gave the beer an unfortunate chalky aftertaste and Pez-like sweetness.
That being said, one strike after so many homeruns is understandable. The beers are also relatively affordable for craft fare, with 5 oz samplers running just over two dollars and pints running around six.
Five Suns provides a fantastic and varied experience for anyone interested in beer or brewery culture. The brewery provides fare to please any palate at prices that won't break the bank.