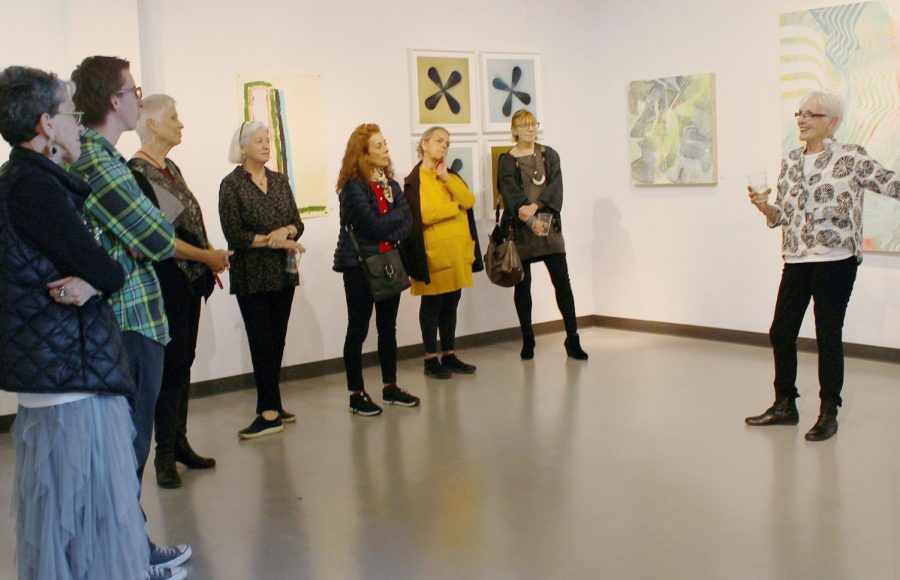 The Los Medanos College Art Gallery held a conversation with the artists about it's latest instillation, Abstract Alchemy, Friday, Nov. 15.
The conversation was an astonishing display regarding the visual differences amongst talented artists. The work was not only eye-catching, but the layout and design of how everything was displayed was simply beautiful.
The theme presented at the show was "breaking the path". The artists stated that they were not supposed to think about or plan out what to make or paint. Instead, they were told to just feel, let go and create.
This creative freedom showed; all abstract art, the forms of artwork ranged from recycled tire sculpture to acrylic on canvas. In both medium of art and artistic direction, the content was truly abstract.
There wasn't a wide variety of students or faculty, as the crowd was mostly made up of friends of the artists. The artists present at the show are located all throughout the East Bay.
The artists each got to explain what their pieces were and how they felt in their creative processes. The artists, all older woman, feed off each other's creative mindsets and started a group for support.
Bonnie Neumann, one of the featured artists, said, "Most people in the art world do not share or support each other, but it is really important because most of the time you are in your studio alone working on your pieces."
This talented group of artists have been together for a very long time and this art gallery has been a dream come true to show all of their work in the same room. Carol Ladewig, the gallery curator who put this together, is also a member of this group of artists.
However, Ladewig did not showcase any of her work at the art show as she wanted to shine a spotlight on her peers.
Artist Kim Turos, who created an amazing collection of sculptures, was not able to attend the event. Unfortunately, it appeared she wasn't the only one.
It was quite sad to see so few students at this incredible art exhibit. They missed out on hearing the fascinating stories told by some of the artists. Artists who should be well known for their great talent and unique work.
Donna Brookman commented on how difficult it is to paint without making sketches or coming up with ideas beforehand.
Overall, I think many students who didn't attend this event actually missed out. I thought this was a great opportunity because it truly expanded my own personal creativity and it could have done the same for many others.
About the Contributor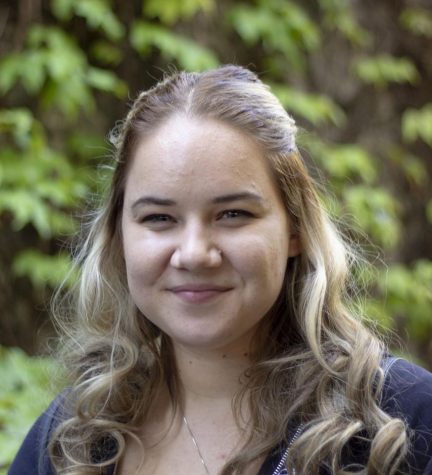 Kelly Williams, Video Editor
"You like my hair? Gee thanks, just bought it."
-Ariana Grande