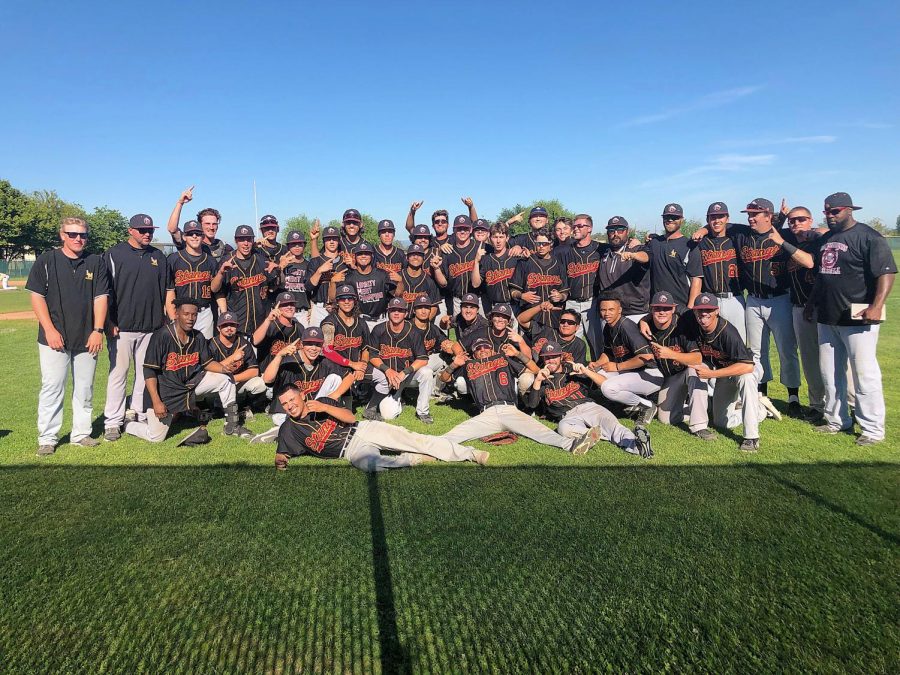 The Los Medanos College baseball team won its first Bay Valley Conference title in the program's 32-year history.
One of the largest obstacles the team had to hurdle this season involved building successful season with a freshmen-heavy team. Only seven of the 38 players on the roster are sophomores.  
The team was aware of how green most of its members are, but used that to its advantage, instead of letting it negatively affect them according to head coach Anthony D'Albora.
"That's the key. They were willing to learn," said D'Albora about how he managed to lead the young team.
"I knew that this team had potential and I knew that if we all came together and we just focused on executing our 11 second chances within the game we would have a chance to compete for a conference title," said first basemen Vince Lontz. "Yesterday was a crazy one [winning the BVC] We were all excited. It was something that was never done in school history."
Milan Mijovic lead the team in RBIs with 28 all season and held a .329 batting average. He also leads the team in OBP holding a .434 and scoring 23 runs.
Lontz has also contributed with quality at bats with 20 RBIs, the third most in the team, with a .311 batting average.
Dominic Arias added that although the team was young, the talent that the team had was enough to fill in the gaps left by former players and while it didn't click immediately, the strong connection was made in the end.
In relief, Scott Meylan has struck out 76 batters and only allowing 36 hits in the 56 innings that he has pitched.
In the final 15 games of the season, Los Medanos only lost two games. This strong run followed two losses to Contra Costa College, lighting a spark in the team according to Arias, who has put in 63.2 innings of work this season.
"We realized it wouldn't come easy if we wanted to win conference so we started playing our kind of baseball and never looked back, we caught fire and just ran with it," said Arias.
Last season, LMC came close to accomplishing this feat but lost the final two games of the season to College of Marin. The Mustangs finished 15-5 this season, three games ahead of the mariners who held a 12-8 standing.
LMC will host a playoff game scheduled to take place on May 3. As of the publication of this article, the opponent and time have not yet been determined.