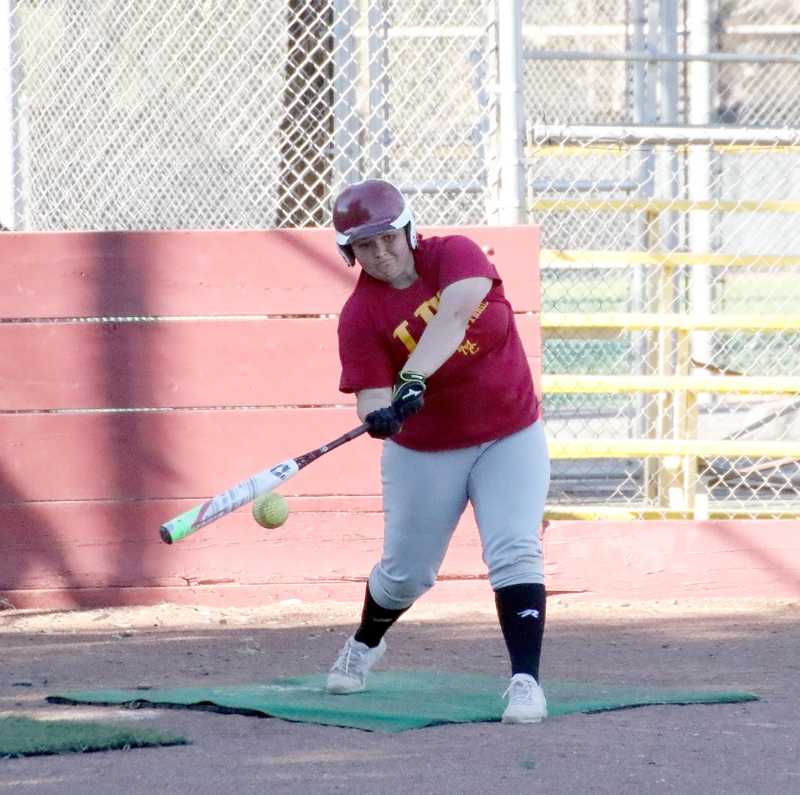 Cathie Lawrence
With two games left until conference play, Mustangs softball is looking to get more consistent play.
The Stangs started off the new season in a big way by defeating visiting San Francisco City College by a combined score of 31-2 in the double header behind an all-around team effort on offense and lights out pitching.
The rain-washed away the second week of the season for Interim Head Coach Tim Rognlien's team and might have thrown them off of their game as he said they "laid an egg at the Chabot games," and didn't play well. The result of the poor play was blowouts of 14-4 and 9-1 dropping their pre-conference record to 2-2.
The Mustangs would lose their next two games as well, but the team showed more promise against Diablo Valley College who is ranked fourth in the Northern California side of the 2015 California Community College Fast Pitch Coaches Association State and Regional Poll.
"We made all the plays that game versus missing all the plays the games before," Rognlien said.
Although they dropped both games to bring their record to 2-4 on the season, and only scored one run, keeping the game tight and playing such a high ranked team so well is a moral victory and something to build on as the team heads into their final double-header before the games become more meaningful.
These final games will be important for the future of the team this season because unlike the rest of the teams the Mustangs will play, the team has not been together for a fall ball season to build continuity. That lack of time to build means the team will need to work harder in practice and use these final non-conference games to catch up to the other teams if they are going to make a run at the playoffs, and Rognlien believes this team will.
"I expect our team to be in the top three in our conference," he said, "which would put the team in position to possibly make the playoffs."
In order for this team to get to that point though, they must build confidence, and getting support from the student body and staff is an important part of building that confidence. Plus if you come out and support the team Rognlien believes you will enjoy yourself.
"Our girls put a lot of effort into it. We've got some very skilled players. If you want to see how softball is supposed to be played, they're going to see it out here, not all of the time, but I guarantee the majority of the time they are going to be impressed with what these kids can do," he said.
The pre-conference schedule ends with a double-header at home Saturday, Feb. 28 against the College of the Redwoods before heading on the road to start the conference schedule.