nerdist.com
It seems as if the American public is simultaneously A) experiencing superhero fatigue and B) incapable of not seeing whatever new comic book movie Marvel or DC has cooked up.
In less than a decade, the Marvel Cinematic Universe has added 13 movies to its roster, with another nine slated for release by May 2019. DC had Christopher Nolan's well-received Batman trilogy conclude in 2012, but opted for a Marvel-style film franchise, starting with the terrible "Man of Steel" and descending further into the trash heap with "Batman V Superman" and "Suicide Squad." Like Marvel, DC has a slew of movies planned for release over the next few years.
As these movies break box office records on what now seems like a regular interval, the familiar question arises — why can't Hollywood make a good, original movie for once?
And reader, they have!
While this summer was rather dry when it came to blockbusters, 2016 has been a solid year for little movies. "The Witch" put a grim Puritan spin on horror. "Green Room" took a well-travelled premise — people trapped in a room by bad guys — and defied every single audience expectation. Likewise, "The Nice Guys" succeeded where so many buddy cop movies have failed in creating a hilarious noir story.
Of these three, only "The Witch" made back its budget, and it seems that only happened because of its studio marketing the movie in a l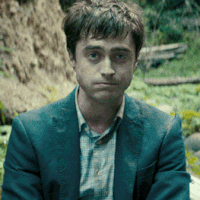 ess-than-honest fashion, garnering approval from 91 percent of critics on Rotten Tomatoes, but a lowly 55 percent from audiences.
Which seems to be the central conundrum: audiences want original stories, but are unwilling to seek them out unless they are misled into thinking a film is a whole lot like another film they've already seen. "Drive," a movie with little dialogue or stunt driving and a fractured family was marketed like a "Fast & Furious" movie, known for being filled to the brim with one-liners, over the top stunts and the unbreakable bond of the Toretto-O'Conner clan.
Enormous blockbusters aren't intrinsically bad. They give character actors the chance to ham it up while fighting or leading an alien/mutant/super villain's war on humanity, and with big paychecks comes great freedom to do more little movies. Daniel Radcliffe has leveraged the bottomless bank account he received from his eight turns as Harry Potter into an exciting indie career, including his well-publicized but criminally-underseen role as a flatulent corpse in this year's "Swiss Army Man."
Hollywood has been remaking movies for most of its history. There's nothing wrong with that — there are plenty of fine movies that are remakes or recycles — but you can't complain about creative bankruptcy if you're not putting your money in the hands of fearless creatives.