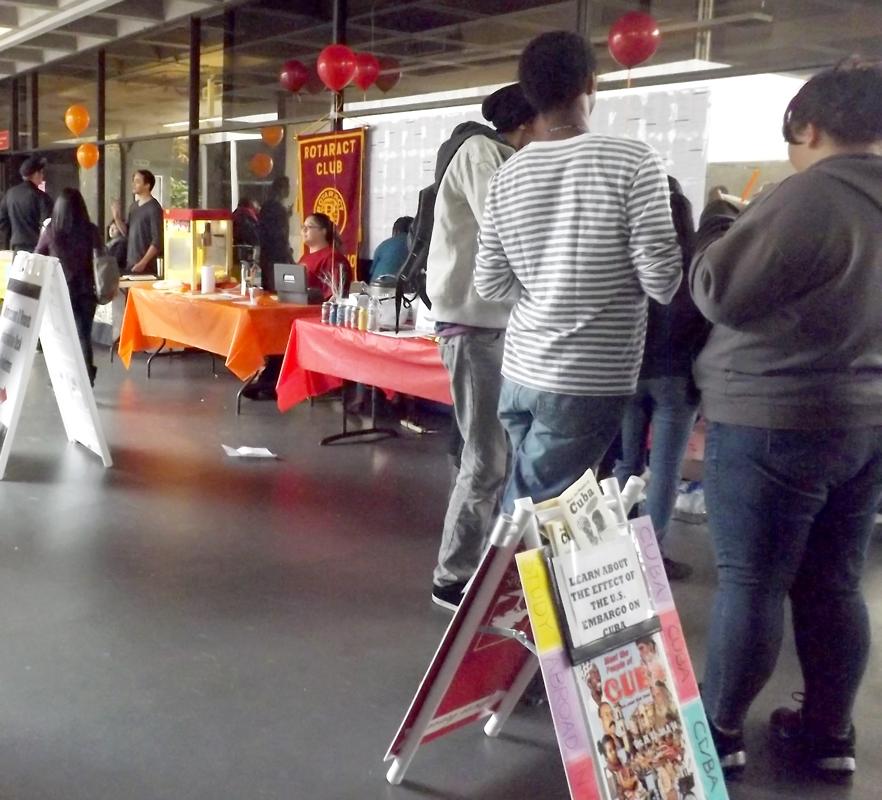 The festive, noisy and crowded engagement indicates one thing, LMC's first Club Day event of the semester.
With the "fall harvest" theme, this event showcased the many clubs that LMC has to offer.
Jamila Stewart, LMC's student life coordinator explains the process of how clubs get recognized. "Clubs must complete a club application/packet," said Stewart, "and two officers need to complete a club orientation with me."
LMC has a total of 27 active chartered clubs. Sponsored by the Inter-Club Council, ICC, there were many items being sold such as fried Oreos and pizza.
One of the clubs that showcased was Gamers United. "It is exhausting but it is very fun," said club President Miguel Reyes, "We want to get our name out there, and get more members."
Another club that was present at Club Day was the American Medical Student Association, AMSA. "So far, it's going pretty good," said club President Angelica Guzman, "It could go a lot better if we got more people around here."
Club Day is one of LMC's largest events that happen every semester. "Club Day is very important because it is the one time during the semester that a majority of the clubs are fundraising, recruiting and gives the LMC community and opportunity to see what student–led organizations the campus has to offer."
One of the students that attended Club Day was Lauren Dunn. "I don't know the club itself but I purchased the chicken skewers and rice," Said Dunn, "Its good, I love learning about a bunch of clubs that I didn't know about."
Most clubs are members of the ICC, which hold meetings every Monday. "As we close out the semester I believe club participation will increase," said Stewart, "and I look forward to more growth into the spring semester."