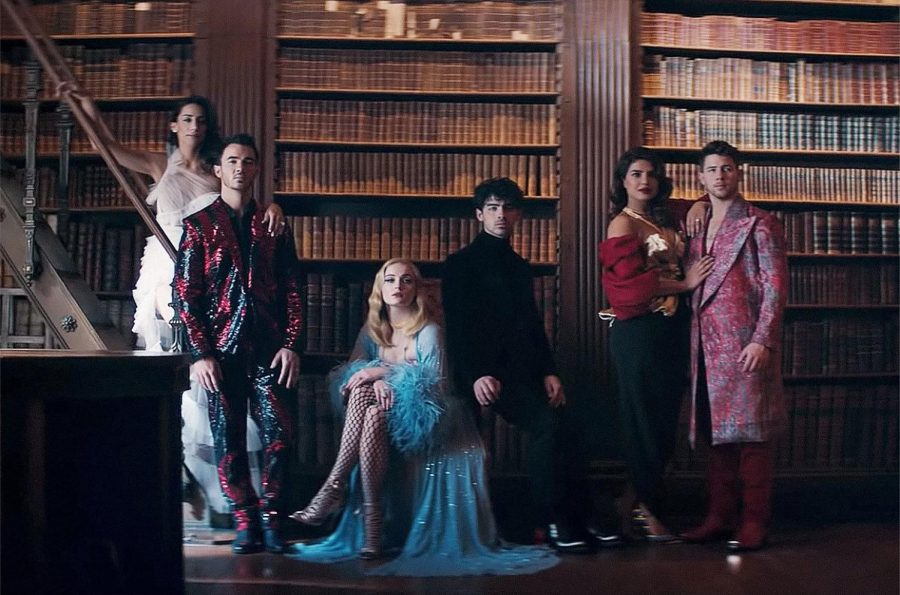 It seems like we've traveled back in time and not to the year 3000. The Jonas Brothers have finally released a new song after six years of silence.
In the meantime, the brothers have been going about their own careers, each finding ways to say "we aren't Disney boys anymore, we're grown."
Nick and Joe went for solo careers after the split. Nick's new sound largely contrasted to his teeny pop sound and message, and we were given a lot more edge as he laid to rest his boy band, teen-pop image and took on a smooth, R&B, pop presence that shows that this is Nick's own personal sound.
Joe has also been soloing and pursuing a new and funky sound with with band DNCE. The band mostly sings upbeat pop songs that have a resounding undertone of sex and fun, with songs like "Cake by the Ocean" and "Toothbrush."
However, earlier this week we got a shock that sent everyone back to their middle school days. Yes, they have a fresh and mature new tone, but still possess the same Jonas Brothers vibe we all fell in love with back in the early 2000s.
Their newest single, "Sucker," is the beautiful and new beginning to the fresh reign of the Jonas Brothers, with a funky "daddy's back" feel. With this new sound and new feel, the song reflects the adult version of what the Disney-owned Jonas Brothers were blasting in our iPods six years ago. Instead of quaint teenage attraction, we're given a matured sexual tone that the brothers have grown into.
With Nick's sensual vocals being the first thing that introduce you to the song, and Joe's funky swag popping up right behind him, as well as Kevin's tight musicality, the Jo Bros are pushing everything to a much higher level. The song radiates a certain loving sexiness that is also clearly showed in the music video.
Instead of choosing models or multiple woman to sing and play in front of, the brothers have their wives as their love interests they are singing to. The location, a huge English castle, is dressed in decorum. In the tea party scene six family members appear to be having the time of their lives, eating baked goods and dancing around the grounds as if nobody's watching. In a following bathtub scene, they show their half-naked bodies as they soak up the sun. The whole mood of the video gives off major "Alice in Wonderland" vibes.
The way the three couples act out in the music video sends the message, "we're living freely and largely."
Now as for what the future holds, the Jonas Brothers have already played a live show together and "It was amazing" said Nick, the youngest brother. For now, all we get is an Instagram account and two different cuts of the music video. It's uncertain if new music will be released, but all signs point to yes, so no need to be paranoid about another exit from the limelight. 
You can watch the music video here.