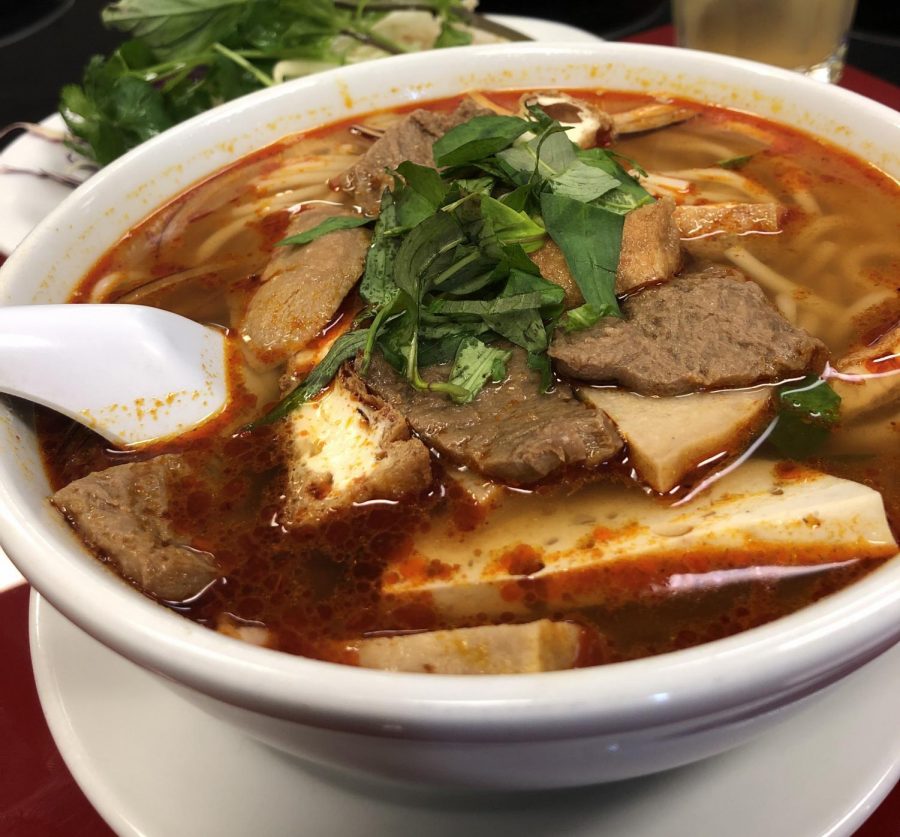 Marc Lopez
Marc Lopez " 2.5 stars out of 5″
Maybe it's best to reconsider Go Vegan? Go Vegan falls short on some of its food and drinks, yet for a vegan, this may be a considerable Asian vegan choice. My experience with Go Vegan started off rough due to its location but slowly started to pay off by the time we received our food.
I had taken a bite out of both of my colleagues' appetizers (vegan egg rolls and potstickers) and both were decently enjoyable. The egg rolls were standard and very crisp. The potstickers' only turn off was that they were too crispy and bothered me as I chewed away.
My entree seemed promising as I'm very familiar with rice noodle soup. However it's poor quality "beef" and tofu was unwillingly crispy. Worst of all, the soup was supposed to be spicy and it wasn't whatsoever. Overall, Go Vegan was meh.
Alvin Jackson "2.5 stars out of 5"
I'm giving Go Vegan restaurant this review because the food was good but as someone who is not a vegan it was not as appealing as people make vegan food out to be. The setting of the restaurant was very 'makeshift small business.' In other words, it was just the basics in there to form a restaurant.
The food would be great for someone who is vegan and needs a place to eat or for a student who wants more than the usual burger and fries. The establishment did a great job with service. It's good to see a new restaurant in the area provide food options other than fast food. It's creative, new and fresh for the Pittsburg/Antioch area. Highly recommended for those with vegan diets and people who want to explore our food scene outside of the bun.
BreAnna Crawford "2.5 stars out of 5"
I'm familiar with Mexican vegan food, due to some of my family being vegan, but what was surprising to me is that the vegan options at Go Vegan were mostly Asian options. By the look of the place, nothing screamed Asian food until you opened the menu and seen the choices.
I wanted to play it safe so I ordered vegan chow mein garlic noodles with vegan cheese on top. As soon as my plate hit the table the extreme smell of garlic filled our whole table. The noodles were quite big and the vegan cheese on top actually resembles real cheese. When it came to taste, it just tasted like chow mein noodles with garlic on top.
The vegan cheese on the other hand, tasted like a mix of chemicals and something I just couldn't put my finger on. I ended up liking the noodles a lot with the exception of the cheese. I would recommend Go Vegan to those who are looking to try a different type of Asian Cuisine.