Jenkins gets introspective in 'Pieces of a Man'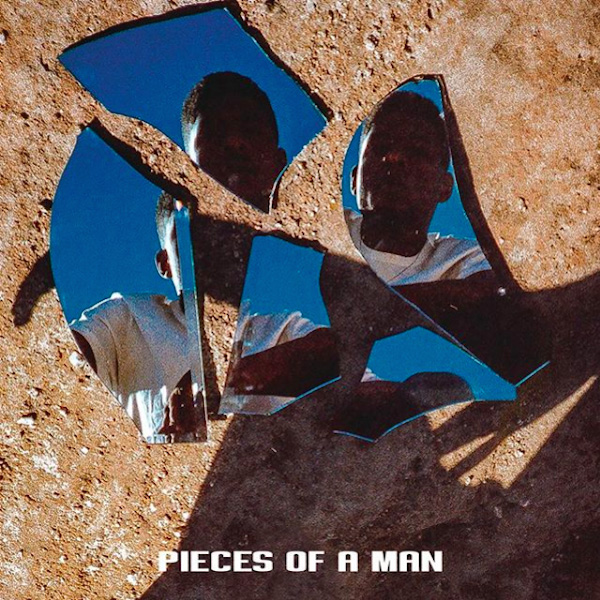 Hang on for a minute...we're trying to find some more stories you might like.
Chicago native Mick Jenkins released his sophomore album "Pieces of a Man," a heavily jazz-influenced hip-hop record featuring almost an hour of sonic material with significant depth. However, there are fewer featured artists when compared to his previous album "The Healing Component."
The producers chosen to dictate Jenkins' sound featured longtime collaborators such as Kaytranada and the group BADBADNOTGOOD but for this project some fresh faces contributed to the culmination of this poetically introspective gem.
The project begins with a brief monologue by Jenkins himself on the track "Heron Flow" referencing the intro to Gil Scott Heron's song "The Ghetto Code (Dot Dot Dit Dit Dot Dot Dash.)"
Jenkins expounds upon the prevalent issues facing black communities in America stating "'Dot Dot Dit Dit Dot Dot Dash' means 'damned if I know,' and the reason this has become a popular phrase in different black communities around the nation is because there are more and more things black people thought they had a handle on that they sorta seen slowly slip away from them."
Chicago based group THEMpeople assisted with the production on the majority of the track listings, but producer Black Milk's influence is heard throughout the next two tracks titled "Stress Fracture" and "Gwendolynn's Apprehension."
One of the many highlights of the album is on the track "Soft Porn" when Jenkins delivers a sticky hook sprinkled with sensual themes and verses that can only be described as "velvety." The rhythmic lead seamlessly rides the gritty baseline adding to the mischievous lyrics.
Jenkins' braggadocious lyrics on the tracks "Grace & Mercy" and "Barcelona" emphasize the flagrant sounding instrumentals. "Grace & Mercy" has a catchy hook in which Jenkins thanks his "mercies," possibly throwing a jab at his contemporaries in the current state of hip-hop.
"Barcelona" was one of the pre-release tracks and the seemingly ill-willed Jenkins then recounts his own instances of adversity. Near the end of the track the artist ironically used a line from R&B artist Frank Ocean's song "Thinkin' Bout You."
"A tornado flew around my room before you came I straightened it," said Jenkins.
"Padded Locks" is the following track where seasoned rap veteran Ghostface Killah delivers some bars, including one directed against President Donald Trump. On the Kaytranada produced track both Jenkins and Ghostface Killah solidify their presence as hip-hop heavyweights.
Aside from carrying the torch for Chicago poets turned rappers, Jenkins goes into detail expressing his love for fashion and how attainable luxury apparel became due to widespread success in the song "Plain Clothes." The instrumental features a refreshing piano and guitar harmony on top of a laid back drum groove.
The misogynistic trend still in hip-hop today has been ingrained in the genre's roots, but in Jenkins' track appropriately titled "Consensual Seduction" details a intimate encounter passionately shared and void of sexual objectification. This track features English singer-songwriter Corinne Bailey Rae who effortlessly delivers a soulful vocal harmony.
This latest album has remained cohesive all the way through and shortly after listening to the final track "Smoking Song" the continuous jazz groove leaves the listener feeling as if they have experienced the world through Jenkins' eyes.
Essentially, this album is a reflection, but with the variety of artistic tastes involved, "Pieces of a Man" was a palatable experience.