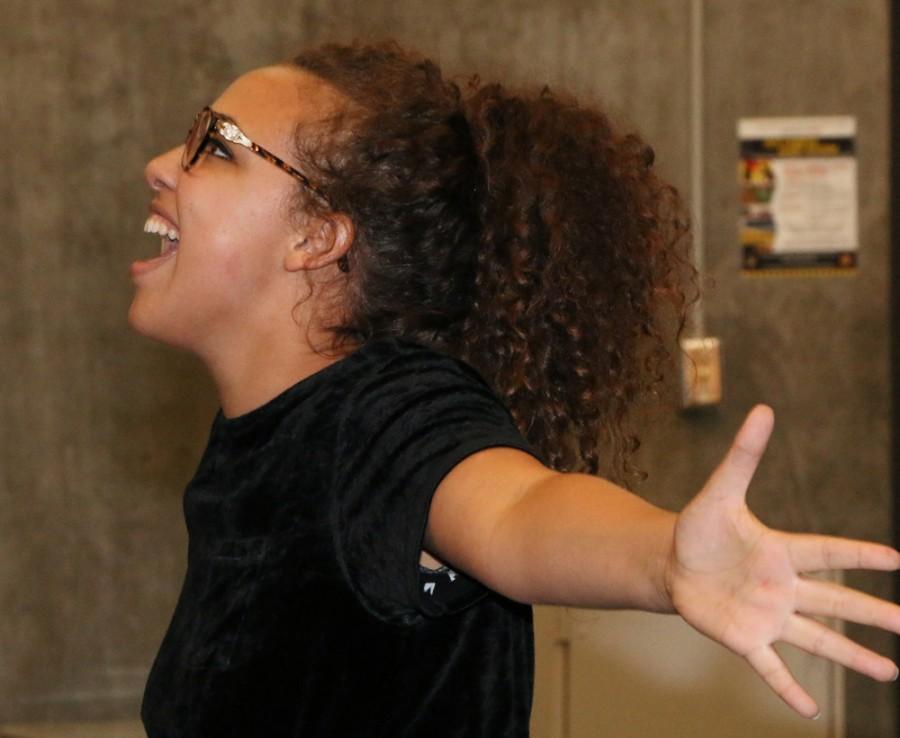 Bertha Aguilar
For the first time in history, the LMC drama and music departments are working together with others on campus to bring the musical "RENT" to the greater community. With help from LMCAS and The Pittsburg Arts and Community Foundation, this production will be performed at the California Theatre in downtown Pittsburg, instead of in the Little Theater on campus.
The main goal is to help bring the community together through the main message of the story, which is love.
"We're blending departments here," said Arionna White who plays lesbian public interest lawyer Joanne Jefferson. "And we want to help blend the community."
Written by Jonathan Larson, "RENT" was first seen in a three-week workshop production at New York Theatre Workshop in 1994 and officially opened Jan. 26, 1996. It has been performed on Broadway, internationally and nationally, and now in downtown Pittsburg at the California Theatre.
"RENT" represents equity and diversity, something that Contra Costa College District supports as well. The play is all about love, coming together, and caring about people who come from different backgrounds.
"It is important that the actors know the meaning behind the musical," said Elysse Green, a member of the chorus. "The storyline depicts real life. It is not just an upbeat musical because it also shows how sad and dark life can be."
At the table read, where the actors read the script with speaking parts, drama teacher and director Nick Garcia asked them to read the lines rather than sing them to find the meaning behind the words.
"Nick's a great director," said Tanner Johnson who plays the lead role. "He has this unbelievable talent that finds its way into making us the best we can be."
According to music teacher Silvester Henderson, both singers and actors must become their characters. The music and drama departments involve performances that are expressive in different ways, and having students from both work together is like nothing before.
"Every other show has been just our department," said White. "This production pushes both departments to be better than they were before."
While this is the first time that the two departments have been able to work with each other to bring this particular show to the community, it is not the first time the two departments have worked together.
"When you work with really good people," explained Garcia, "you don't have to stress as much."
Henderson has collaborated with the Drama Department in two other productions and is now helping teach the songs to the students for "RENT."
In addition to the collaboration between the music and drama departments, Henderson is also working with several organizational units on campus including the art department, LMCAS and marketing. The speech program is also planning on holding debates before the shows.
"RENT" opens Dec. 3 and runs through Dec. 6 with 7:30 p.m. showings. Tickets start at $11 and are on sale at pittsburgcaliforniatheatre.com.