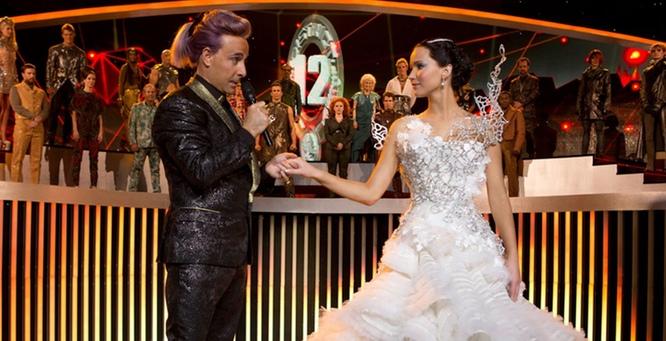 The Hunger Games: Catching Fire, was a great movie sequel to its successor. Katniss Everdeen (Jennifer Lawrence) and Peeta Mellark (Josh Hutcherson) return as victors from the previous 74th Hunger Games to take on the rebellion in the districts of Panem, in which they become targeted by the capitol. Elizabeth Banks returns as Effie Trinket in her ridiculous costumes.
The start of this movie is intense and attracts the audience. The action sequences are very enticing and will make you jump. While watching the movie, I thought that some scenes should have been in 3-D. Liam Hemsworth did a remarkable job as Gale Hawthorne. Despite his small role, he proved to be significant. There were a few new faces that joined the original cast, such as Jena Malone as the fiery Johanna Mason. Her character brought the carelessness to the movie. Overall the movie was great and it left you anticipating for the third installment.
The Hunger Games: Catching Fire is a movie I recommend and it's already dominating the box office. Go see it before it's too late.