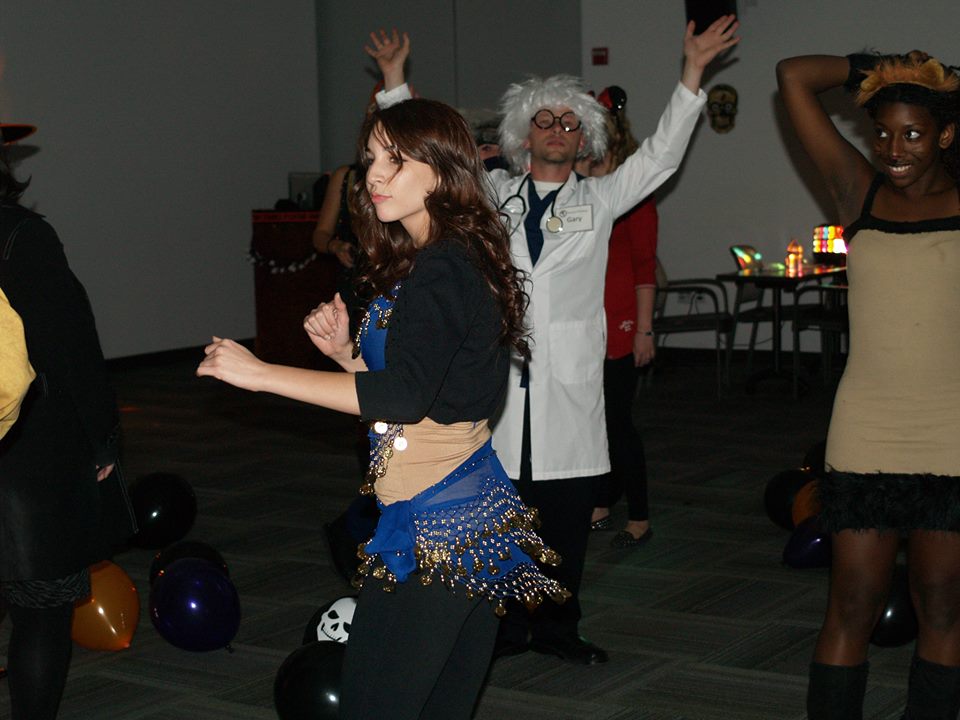 Photo courtesy of Michael Walker
Los Medanos College's honors students, either decked out in costume or as themselves, walked into Library Room L-109 ready to party the night away at the annual Halloween Bash.
This year's Halloween party, sponsored by the honors program, was held on Friday, Oct. 25 from 6 p.m. to 10 p.m.
Honors Social Ambassadors Ashley Hinchcliff and Gary Fridland were excited about the party since the beginning of September. In preparation of the party, several committee meetings were held and several honors students were involved with the planning and setup.
"We were so excited," Hinchcliff said. "There's always been a traditional Halloween party for Honors and being able to be one of the main people who actually puts the party together was really exciting. Me and Gary knew that we'd throw a really good party so it was one of the best ones yet."
Usually the honors Halloween party has been strictly for just honors students but this year, it was open to the other student clubs, such as MESA. There were about 50 people that attended the bash.
Promotion was a huge part in the success of the party. In the month leading up to the bash, bright posters and Halloween-themed decorations were plastered all over the Honors Center to get the word out. Just like how the Honors Center was decked out, the Halloween Bash went above and beyond in decorations. The walls were covered in posters, streamers were in abundance and the dim room was lit up with colorful flashing strobe lights.
Honors student Rebecca Carver had been very involved with the planning process of the bash. Being a part of the Honors Program for several semesters, she had the opportunity to witness the various Halloween parties over the years.
"I think this one was more themed than the last ones of just having some decoration and music playing," she said.
Other than dancing, a costume contest was held and games were played such as one where students had to guess which horror movie they were from. Food was never short in supply with two tables that spanned against a wall that was filled with so much food that there was almost no space left. Some of the food included a cotton candy machine, various desserts and even fast food.
The night ended with students leaving with big smiles.
Michael Walker, who has been a part of the Honors Program for several semesters, credited the social ambassadors for making the "party what it was" with the bigger room, advertisement and decorations.
"We really made sure to bring lights and music so that way it could feel like a party," he said. "I feel like that was the best part."